Jonny Evans has revealed that the Manchester United players were concentrating first and foremost on their positioning in last night's 1-0 win over West Ham, to ensure the Reds broke their recent habit of going behind in matches.
In 21 matches across the Champions League, League Cup and Premier League this season, United have had to come from behind to win eight times.
Sir Alex Ferguson has admitted on occasion that he isn't sure how to fix the problem, and with United currently top of the table, some may argue that it's not really a problem at all.
But as Evans explained, keeping a clean sheet was of the upmost importance against West Ham last night, and though United were unable to close down the game after Robin van Persie's first minute goal, the defender believes a lot of positives can be taken from the match as well.
"It is good for the confidence to get a clean sheet," he told the Manchester Evening News. "I think the reason we didn't play the United way was because we were a bit more cautious going forward in order to hold positions a bit more.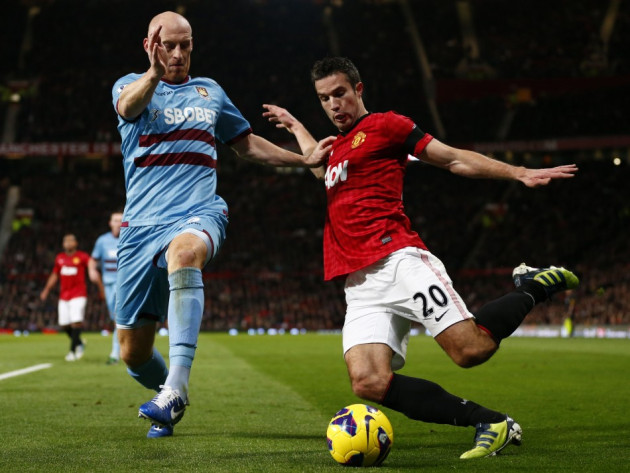 "It is up to us now to find the right balance and to know when the right moment is to go forward and when it is the right time to hold our positions. I think when we get the right balance then we will be all right."
Evans admitted that United were somewhat disappointed not to score more goals last night, but said that after a very physical match up with QPR just days before, it was always going to be a challenge to overcome West Ham.
"It was a bit nervy towards the end in some instances but we managed to keep a clean sheet which we are happy about," he explained.
"I was thinking at the time when our goal went in that this was great. I felt we could really score some goals here after that. I was thinking about our goal difference as well especially after what happened last year. But we all know we didn't play up to our usual standards.
"We had a tough game at the weekend against QPR, or rather we made the game tough for ourselves. It was a physical game last Saturday and there was a lot of running done.
"It was probably one of our highest running stats of the season, so there were some tired legs coming into this one. So it was all about getting the three points really."
United are currently one point clear of Manchester City, and are now seven points ahead of Chelsea, who drew 0-0 with Fulham last night.