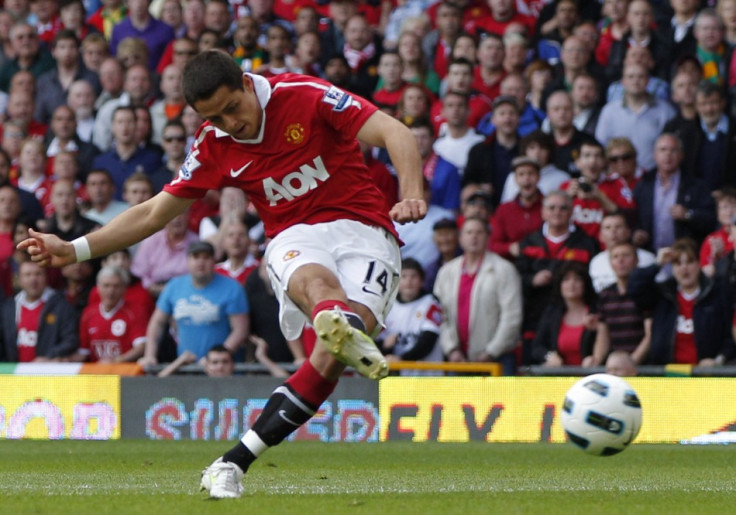 English Premier League champions Manchester United are named as the world's most valuable sports team. The Red Devils, who last night kicked off their pre-season tour of the USA with a 4-1 thrashing of New England Revolution at Gillette Stadium, are said to be worth $1.86 billion, according to Forbes magazine's annual top 50 list.
Manchester United has become the most valuable sports team in the world according to Forbes. The Red Devils are said to be worth a staggering £1.65 billion, eclipsing U.S franchises Dallas Cowboys and New York Yankees. Manchester United has climbed to the top of the standings mainly due to its stadium, its team, match day revenues, income and sponsorship. Manchester United has recently signed major sponsorship deals with Aon and Nike. The deals are worth £80m and £300m (13 year deal) respectively.
Last season United - bought by the Glazer family for $1.5 billion in 2005 - won a record 19th English Premier League title. They were also UEFA Champions League finalists, losing out to Barcelona. The Red Devils have 333 million supporters around the world, according to Forbes.
The Washington Redskins, the NFL's most profitable team over the past decade, ranked fourth overall with a value of $1.55 billion, ahead of Spanish soccer giant Real Madrid ($1.45 billion).
Manchester United's owner, the Glazer family, was again represented on the list in 18th place, with its Tampa Bay Buccaneers valued at $1.03 billion. All 32 NFL teams made it into Forbes' top 50.
Eight soccer teams and six Major League Baseball teams filled out the list, along with two NBA teams and two Formula One racing teams.
Roman Abramovich's Chelsea could only muster 46th in the table while other soccer teams making up the top 50 included Bayern Munich (19th), AC Milan (34th) and Juventus (49th).
Meanwhile Barcelona - widely regarded as the best club side around - came only 26th in the ranking
Top 10 most valuable sports teams
1. Manchester United £1.165billion
2. Dallas Cowboys £1.13bn
3. New York Yankees £1.06bn
4. Washington Redskins £960million
5. Real Madrid £900m
6. New England Patriots £850m
7. Arsenal £740m
8. New York Giants £734m
9. Houstan Texans £727m
10. New York Jets £708m