Reports are claiming that Tottenham have dropped their interest in signing highly coveted Crystal Palace forward Wilfried Zaha, who now looks set to sign a deal with Manchester United.
Zaha has been in brilliant form for Crystal Palace this season, with the England international scoring five times and keeping the club in a serious fight for automatic promotion to the top tier.
Tottenham were believed to have made the first move for the 20-year-old, but ESPN is claiming that Daniel Levy has decided not to pursue the star.
Meanwhile, the Telegraph reports that United have already reached a deal for the youngster, and as a result Tottenham have decided to pursue other options.
The lure of playing for a club currently fighting for Premier League and Champions League trophies, as opposed to a side fighting for a top four spot, has perhaps turned Zaha's head as he looks to make a successful move to a big club.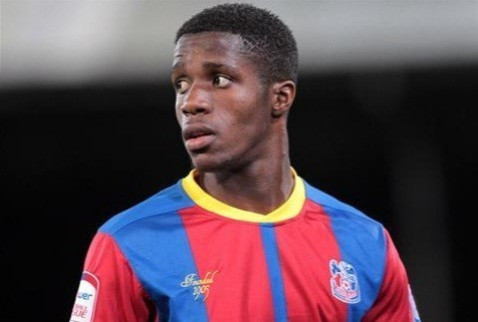 And with United unlikely to get involved in the January transfer window, which Sir Alex Ferguson has often shied away from, it could suit Palace as they look to keep Zaha until they can secure promotion at the end of the season.
Palace chairman Steve Parish insisted that keeping their £12 million-rated starlet until the summer was very important, telling Talksport: "Right now, we're concentrating on trying to get out of this league and the best way of doing that is adding to what we've got, not losing players.
"I think he will be a Palace player until the summer and then we will look at it. Obviously, we will look at anything that anybody offers us because we would be mad not to.
"If we feel we can move the club forward from doing certain things, then we will. So, never say never. But, right now, we are focused on trying to keep everyone in the squad."