Manchester United may be edging closer to a move for Juventus midfielder Claudio Marchisio. The 27-year-old Italy international has been a key member of the club's Serie A championship win this season but the Express believes he may be on his way in the summer.
United, who are believed to be looking for a replacement for veteran Paul Scholes, were earlier linked with a £25m bid for the player, after another Express report suggested the Bianconieri may sacrifice Marchisio in a summer bid for Paris St Germain (PSG) striker Zlatan Ibrahimovic.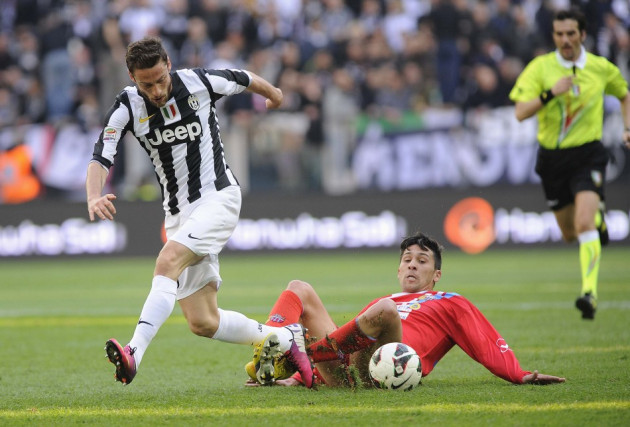 The Italian club's manager, Antonio Conte, has extended his contract to 2016 and it is believed one of the provisions in that deal is the right to sign players of his choice. That could, therefore, mean the end of Marchisio's time at the club.
According to Football Italia, Conte's new contract also asks for the retention of Chilean international Arturo Vidal and former United youngster Paul Pogba. However, no mention was made of Marchisio. The midfielder is Turin-born and raised and graduated to the first team in 2006.
As far as United are concerned, Scholes' decision to retire, for the second time, coupled with the poor form and unrest of Brazilian midfielder Anderson and the chronic bowel condition of Darren Fletcher, leaves incoming boss David Moyes with a big job at hand.
The Scot, who takes over from Sir Alex Ferguson on 1 July, must plug that hole in centre midfield and find someone to partner the excellent Michael Carrick.
Marchisio has admitted he would prefer to remain with his boyhood club but if he is to benched next season, with the 2014 FIFA World Cup coming, the Italian may consider a move. Former Juventus and Real Madrid defender Fabio Cannavaro pointed that out, stating: "... in terms of the midfield, Conte has chosen Pogba, Vidal, and Pirlo. This is certainly going to be a problem, as where would Marchisio fit in."
RVP Wants More Glory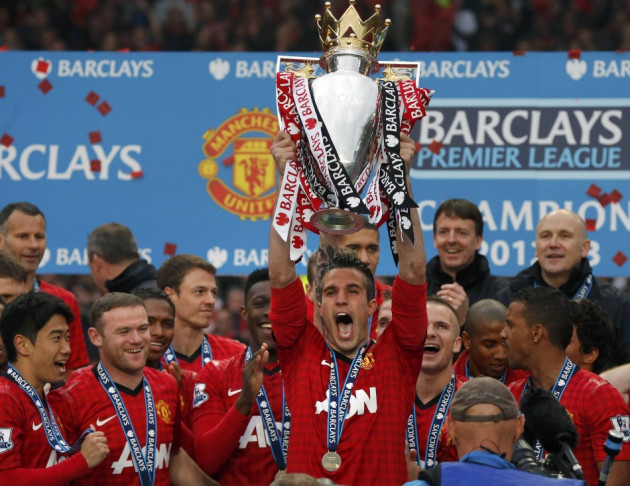 Meanwhile, United striker Robin van Persie has set his eyes on winning more silverware next season. The Dutch international has lifted the Premier League, his first, in his debut season at Old Trafford.
"Everybody wants to work for each other and share the success. I'm 100 percent sure we will play for trophies every year and, hopefully, win a few every year. That's our standard for this team. I'm sure we can," van Persie explained.