Former Manchester United keeper Mark Bosnich has slammed the Premier League champions' executive vice-chairman Edward Woodward for failing to land top transfer targets.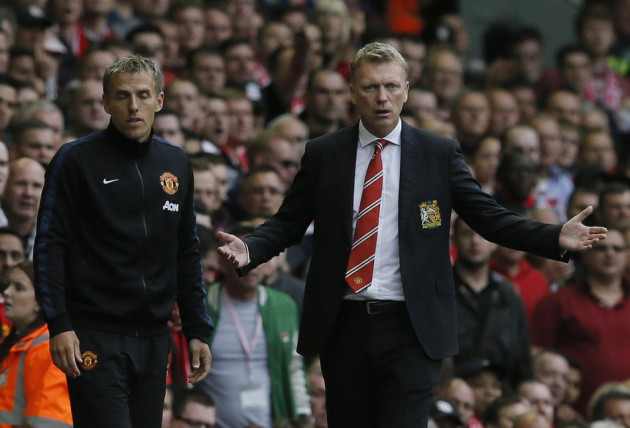 United had their bids rejected for Cesc Fabregas, Sami Khedira and Ander Herrera by their respective clubs, along with a £28m approach for Marouane Fellaini and Leighton Baines. However, David Moyes was able to land the Belgium midfielder on the deadline day, becoming the club's only high-profile signing of the summer.
Woodward was the club's commercial operations chief, replaced David Gill as the executive vice-chairman while the former Everton manager took the role of Sir Alex Ferguson at Old Trafford.
"I would hate to judge Edward Woodward too soon, everyone deserves an opportunity, but it is a different ball game altogether [to signing commercial deals. When you start offering money for top players which is not enough, then the selling club is going to turn round and question whether you know what you're doing," Bosnich told talkSPORT.
"If Barcelona have said that they want £50million for Cesc Fabregas, and you offer £46m, then you're going to shake them. They're going to turn around and say, 'if you offer £48m we'll take it'. But if you offer so much below the odds then you are going to get people who question whether they know what they're doing," he added.
Bosnich believes the situation would have been different if both Ferguson and Gill were still holding their roles at the club. The former Australian international also went on to stress that the English champions need to relook into their approach of signing players.
"Sir Alex Ferguson has been doing business for 26 years at Manchester United and David Gill for god knows how many years. People trust them and know them very well. All of a sudden there are some news guys in town and there's lots of people out there who aren't going to deal with them until they know how they operate," the former United man concluded.
United have had only one win in the league from the first three games this season. Moyes saw his side suffer a 1-0 defeat to Liverpool at Anfield in their last fixture while seeing them settle for a goalless draw at home against Chelsea.