Gary Neville believes that Shinji Kagawa could become the next Javier Hernandez or Ole Gunnar Solskjaer at Manchester United, with the former Red Devil praising Sir Alex Ferguson's latest signing.
Kagawa was unveiled alongside fellow signing Nick Powell at a press conference at Old Trafford yesterday, and the Japanese international spoke of his excitement to make the move to one of Europe's biggest clubs.
And Neville believes that he has the potential to become a sensational player for United, with the Sky Sports pundit comparing him to two fan favourites as he prepares to join the squad on their pre-season tour.
"I'm really excited about watching him play and seeing how he fits in with the other talented players in this squad," he told the United website. "He's had a fantastic couple of seasons at Dortmund, who have been magnificent in Germany.
"It's not easy to knock Bayern Munich off their perch. And if you look at the performances, Kagawa has played a big part in that.
"He might be one of these lads that comes to United and sneaks under the radar a little bit. He's not what you'd class as one of Europe's stellar names at the moment. But he could be somebody who has the same sort of impact as Chicharito or Ole Gunnar Solskjaer and go on to become a real sensation for United."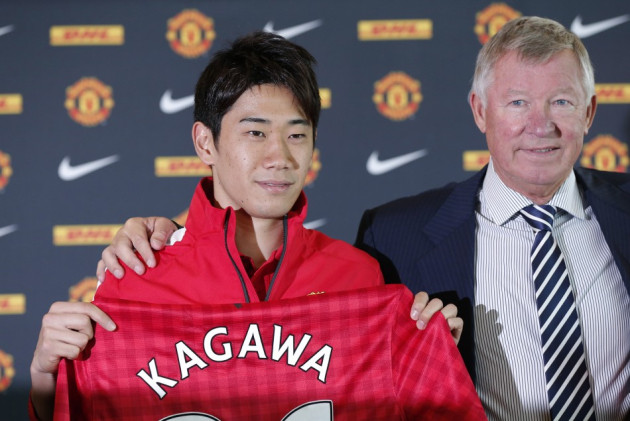 For United's summer signings, the pre-season tour will serve as the perfect opportunity to get settled into life under Ferguson's rule.
And as the manager prepares to take them through their ropes and test different tactics as they travel through three continents, Neville says this will help Kagawa and Powell get their heads around what the future will be like as United players.
"You can guarantee that by the end of the tour they'll feel like they've been a Manchester United player for a long time," he explained.
"You hear stories about other clubs where new players don't feel particularly welcome. I can say with confidence that the manager and the players at United would never let that happen. Everybody's made to feel very welcome straight away."
United will travel to South Africa on their tour, before heading to China, Norway, Sweden and Germany.