Manchester United Transfer News: Ferguson Faces Battle to Convince Midfielder to Stay
Paul Scholes has yet to be offered a new contract at Manchester United, as Sir Alex Ferguson faces a fight to convince the midfielder to extend his stay at Old Trafford.
Scholes, 37, came out of retirement in January just six months after ending his playing career with the club.
The midfielder has scored four goals in 20 league appearances since returning to the Manchester United squad and Ferguson is eager to extend his current deal until the end of the 2012-13 campaign.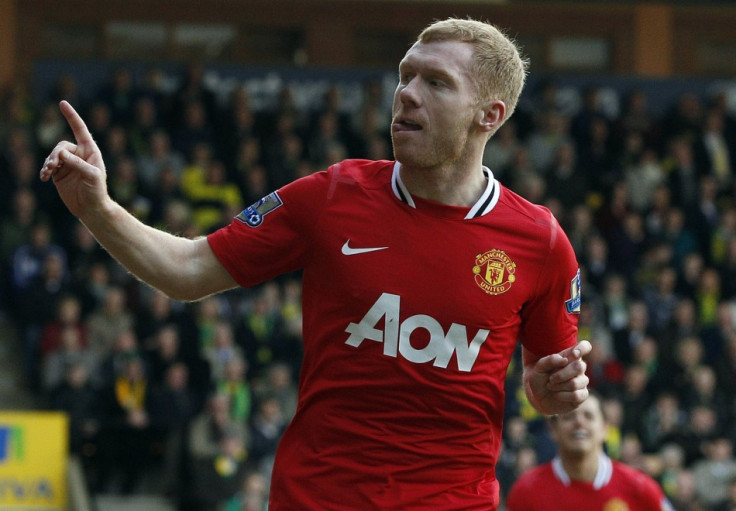 But Scholes, who finished third behind Robin van Persie and Wayne Rooney in the Footballer of the Year award, is reportedly undecided over extending his playing career.
Ferguson and Scholes are set to hold talks after Manchester United's final match of the season against Queens Park Rangers and team-mate Rio Ferdinand recently admitted he would strive to convince the veteran to remain at Old Trafford for the next campaign.
"Definitely," Ferdinand was quoted in the Telegraph earlier in April. "It would be nice if he could play another season, but with Scholesy, you know it doesn't make a difference what anybody else says.
"He's his own man and he'll make his own decision. There are a number of reasons why we've done well since the turn of the year and there's no doubt that one of them is Paul Scholes.
"It's not just the quality of his football that impresses me but the way he has adapted physically. He was out of the game for months and yet he's come straight back into top-level football and he's hardly looked out of place. At this stage of his career, that's phenomenal."
And with the midfielder yet to taste defeat since his return, Ferguson admits he will strive to retain the Manchester United legend next term.
"It was a break for us to get Paul back," Ferguson told the Mirror in April. "The form he's showing now is as good as it's ever been.
"He brings a calmness to the game and he can dictate the tempo of matches for us. He's been doing that since he's come back, so it's a break for us.
"I'm not ­going to ask him [about a new contract] until the end of the ­season. I don't want to put ­anything in his mind at all."
© Copyright IBTimes 2023. All rights reserved.