Sir Alex Ferguson is ruing the fact he missed out on signing Chelsea legend Frank Lampard, when the midfielder was at West Ham United. The England international is only one goal shy of reaching Bobby Tambling's club record of 202 goals.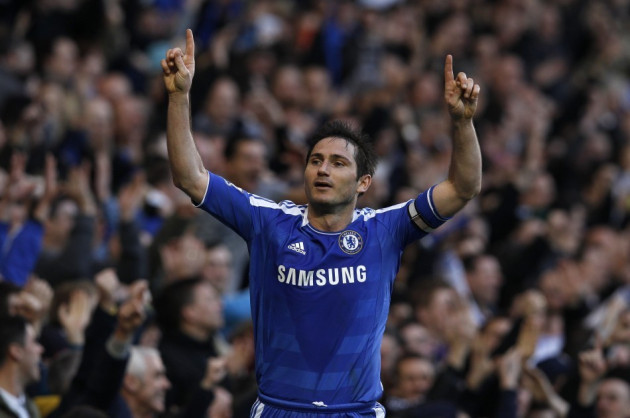 "We looked at him at West Ham when he was a young player and I regret not doing it - where else could I get 200 goals from midfield? Lampard is fantastic, an incredible player. If he gets the goal record... I don't think there's a midfielder who will do that again. He is quite phenomenal," the Scot declared.
"He has that great knack Bryan Robson had of timing when coming into the box. He arrives at just the right time and it's all about timing for that kind of player. John Wark at Ipswich was another one who could time his runs into the box," he explained.
The Red Devils host Chelsea at the Old Trafford on Sunday in what is a crucial game for the Blues, as they battle for a top four finish. A win here will take Chelsea back into third but a loss could seriously dent their hopes of qualifying for the Champions League next season. The Blues are on 65 points, level with Tottenham and two behind Arsenal. Both Spurs and Chelsea have a game in hand over the Gunners. The good news for Arsene Wenger is that it is against each other.
Fergie's Advice for New Chelsea Boss
Ferguson also spoke about the new Chelsea manager and of the west London club's attacking options. The Blues are expected to release interim boss Rafael Benitez in the summer and the Mail believes ex-manager Jose Mourinho will return to Stamford Bridge.
And Ferguson, who has earlier been quoted as welcoming the return of his former nemesis, said that whether or not the Portuguese returned, his advice for the new Chelsea boss was to retain Eden Hazard, Juan Mata and Oscar.
"Those three are good players and if any manager comes in he'll want to keep them, because they are their three best players. I don't see how they can possibly change that. When the new man comes in, he'll have his own philosophy. Most managers come into a situation where a manager has been sacked. But that's not the case with Chelsea. Benitez is interim manager until a new man comes in, but anyone would be silly to get rid of those three players," he said.