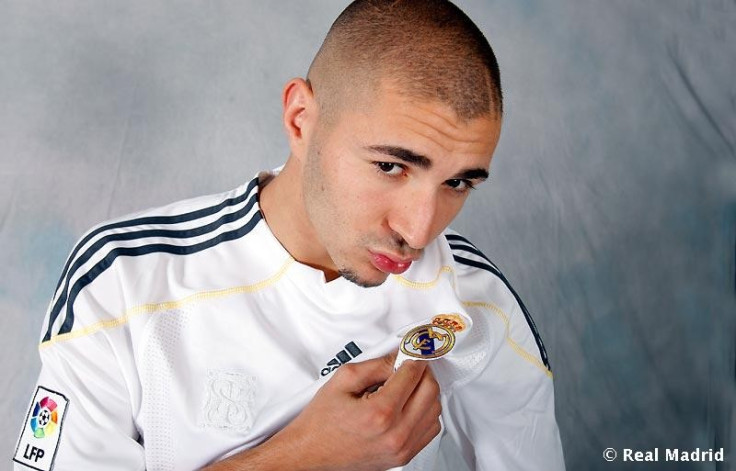 Real Madrid striker Karim Benzema has revealed he will never move to England to join Manchester United, despite sustained efforts by the Red Devils' boss Sir Alex Ferguson to secure his signature. According to the 24 year old Frenchman, Ferguson has spent the better part of the last four years trying to convince him to come to Old Trafford but the former Lyon man has claimed he was not and still is not interested.
"The rumours about my future are common, every summer it's the same that I will be going to this club and that club. But I am very happy at Real Madrid and the thought about leaving has never crossed my mind," The Sun quoted Benzema as saying. Indeed, apart from United, a number of other Premier League clubs were targeting Benzema when he was at Lyon.
"I know Manchester United have tried to sign me for the past three or four seasons. When I was at Lyon they and a number of other English clubs wanted me but could not agree terms with Lyon," Benzema added, also claiming he always wanted to go to Spain.
"Besides, I wanted to go to Spain and I can honestly say I have never regretted that decision. I'm still young and I have a contract at Madrid until 2015. I still want to achieve things at the club. I have had a taste of success after winning the Spanish title but I want more," he explained.
The striker is now with the national team and has dismissed all other concerns as he prepares to face England in the opening game of France's Euro 2012 campaign.
"To succeed at the Euros we must go to the final and win. But we must be at least pass the first round beginning by winning against England," Goal.com quoted Benzama as saying.
The Real Madrid star had a disappointing 2008 European Championships and was subsequently dropped from the national team for the 2010 World Cup by Raymond Domenech, whose side returned disgraced. However, after the appointment of new boss Laurent Blanc and following two revitalised league seasons with Real Madrid in which he scored 58 goals in 100 appearances, Benzema has reclaimed his place at the head of the national team's forward line.
"The problems in the previous tournament at the World Cup in 2010 have been well documented but they are history. This is a new era under an exceptional coach and coming into the tournament unbeaten in 21 games will naturally lift the squad and give us confidence," he stressed, looking to the future.