Manchester United on Alert as Huntelaar Stalls Contract Talks with Schalke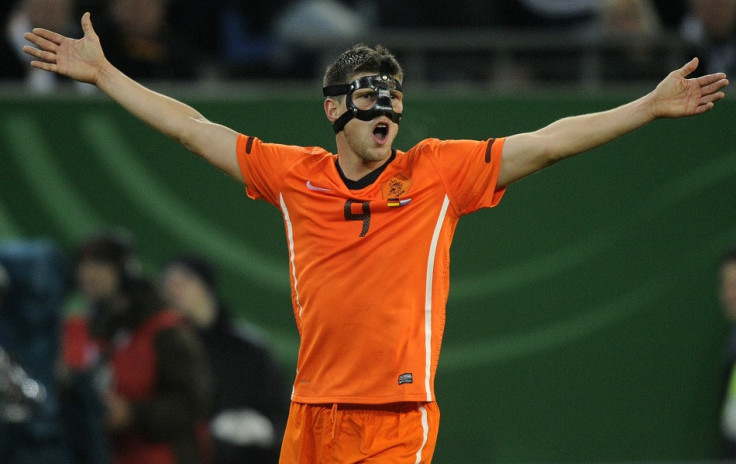 Schalke striker Klaas Jan Huntelaar has delayed contract talks with the German club till after the summer's Euro Championships, alerting several clubs including his long-time admirers Manchester United, according to an ESPN report.
With 40 goals from 38 matches in all competitions this season, Huntelaar has managed to attract interest from several top clubs. The Dutchman has only one year left on his Schalke contract and the club is desperate to make him sign an extension.
"There will be time to gather my thoughts after the season," ESPN quoted Huntelaar. "Before then, I want to focus on scoring goals and not let myself be distracted at the European Championships," the Dutch forward added.
With recent reports linking the striker to United, Bayern Munich and Juventus, Schalke will be aware that a successful Euro 2012 may mean the club could scarcely be able to compete, financially, with the host of big name clubs that would certainly come calling for their star player.
However, Schalke president Clemens Tonnies is positive about Huntelaar staying at the Bundesliga club.
"We are making Klaas a top offer. I believe that the well-being factor will play a role in his decision and he is very close to his Dutch home here with Schalke," Tonnies said.
© Copyright IBTimes 2023. All rights reserved.