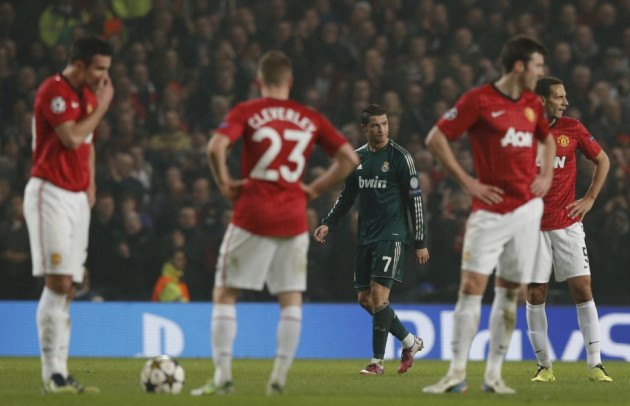 Manchester United are set to target both Gareth Bale and Cristiano Ronaldo this summer, with the side hoping to land one of the best players in the world to show their ambition for next season.
Rivals will no doubt be looking at United as vulnerable in the lead up to the 2013-14 season, with David Moyes only just settling in and hoping to prove he is capable of filling the most famous managerial shoes in football.
But the Sun is claiming that the incoming manager wants to show he means business and will attempt to bring Ronaldo back to Old Trafford as his first order of business when he takes over officially on July 1st.
Ronaldo has been vague at best over his future with Real Madrid after Jose Mourinho left the managerial post at the end of the season.
Reports widely speculated this week that he had signed a new contract with the Spanish giants, but the forward took to Twitter to insist that is not the case.
If United are unable to obtain Ronaldo, who would be expected to pay close to the £80m record-breaking transfer price he cost Madrid when he left Manchester, the side are reportedly going to 'settle' for Bale, who would cost close to a similar figure.
Bale's performances for Tottenham over the 2012-13 campaign spoke for themselves, with the winger proving that he has the potential to be one of the world's top footballers. In England certainly he is considered so, with the Wales international claiming both the PFA and Football Writers' Footballer of the Year prizes.
Madrid have confirmed their interest in Bale, and should they land the star for a reported £80m, they could find it within their best interests financially to let Ronaldo go and complete the two transactions without entering any debt, as they look towards other targets such as Luis Suarez and Edinson Cavani.
But Bale's feelings on a move to Spain have not yet been fully gauged in public, and should the prolific goal scorer want to stay in England, United could be more of a realistic option with Champions League football on offer.
If Moyes can pull off signing either Bale or Ronaldo, it will be a spectacular start to his tenure at a side who are hoping he will be another long term prospect like Sir Alex Ferguson was.