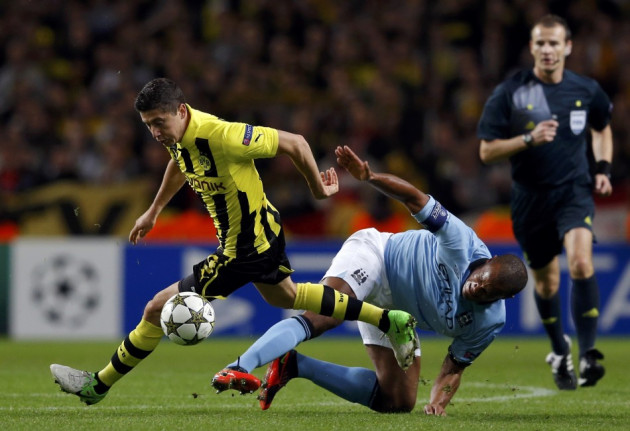 Borussia Dortmund striker Robert Lewandowski has dismissed suggestions he will join Manchester United in January.
The Poland international was strongly linked with a move to Old Trafford in the summer, after former national team coach Franciszek Smuda stated the 24-year-old was set to sign for the Red Devils. However, Sir Alex Ferguson chose to sign Robin van Persie from Arsenal instead.
However, following Ferguson's visit to the Etihad Stadium earlier this month to watch the Dortmund forward's performance against Manchester City in a Champions League game, the player is now again considered a Red Devils' target for the January transfer window. But Lewandowski insists he will finish the season with the German champions.
"I'm playing in a serious league so he [Ferguson] can watch me every week if he likes. But I have two years left on a valid contract with my club and I want this season to be as good as last season," the Daily Mail quoted the Pole as saying.
Lewandowski joined Dortmund from Lech Poznan in 2010 and went on to win back-to-back Bundelsliga titles with Die Borussen.
The Polish striker also insisted England and Manchester City goalkeeper Joe Hart was not unbeatable. The two players are set to face each other during the 2014 World Cup qualifier between their countries in Warsaw on 16 October.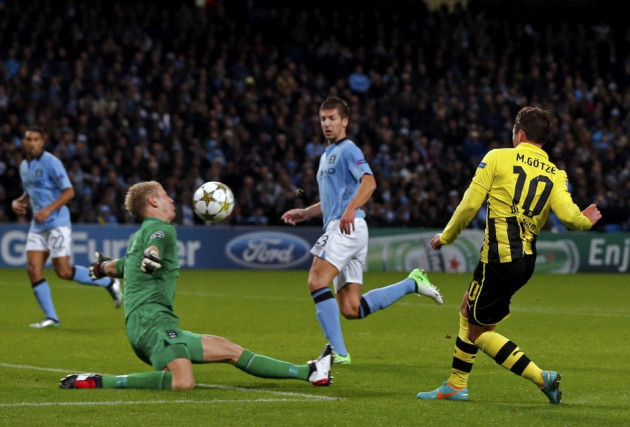 Lewandowski came up against Hart during the Champions League Group D clash on 3 October. The game ended in a 1-1 draw after the England No 1 made a string of impressive saves to earn a potentially crucial point for City. After the match, Hart was hailed as the best goalkeeper in the world by several footballers and pundits, including his England colleague Wayne Rooney and Citizens boss Roberto Mancini.
"Hart had his day but no two games are ever the same. Just because he managed to do something in Manchester doesn't mean he will be able to repeat it in Warsaw. To be honest, we Dortmund players helped him a little bit in Manchester - and so did the post and the crossbar!" Lewandowski pointed out.
"Besides, we scored one goal so it's not like he is unbeatable or something. We can score past him. Maybe one goal like that will give Poland three points on Tuesday, and I hope to score it," the Dortmund star added.
England are currently leading Group H with seven points from three matches, while Poland are third with four points from two games.