At the weekend, Sir Alex Ferguson gave some rare candidness over Manchester United's transfer plans for the summer.
The Scot admitted that the club are pursuing Robert Lewandowski, Borussia Dortmund's target man who has so far scored 29 times this season, even revealing that Bayern Munich are also hoping to aquire his services next season.
Over the reported interest, Ferguson said: "Yeah, but Bayern Munich are strong with that too. We just have to wait and see where we are in terms of if we win the league. Then it may be different."
For United, last summer's priority was to strengthen the forward line. The Red Devils had lost the title to Manchester City on goal difference, and it was clearly an area that Ferguson wanted to build on as he looked to his four 1999 treble winning strikers for inspiration.
Enter Robin van Persie, and while speculation claimed he might be set to replace a striker already at United - Javier Hernandez the prime candidate with Danny Welbeck and Wayne Rooney looking assured in their places - Ferguson has instead rotated his free-scoring quartet.
Less than 12 months on, all four current United strikers seem to have had their own narratives while none have been consistently successful.
Rooney has been deployed in midfield, with mixed success; and his recent form and omission from the Champions League last 16 second leg against Real Madrid suggests Ferguson could look to offload the England striker, despite his denials.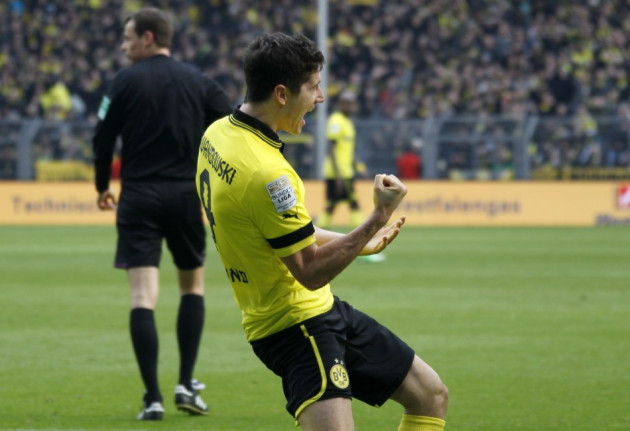 Van Persie started the season with a bang, scoring 10 goals in his first 13 games. His streak continued into the New Year, but on 10 February something changed, and the Holland international went 10 games without a goal.
It didn't hurt United's authority in the league, but exits from Champions League and FA Cup worked to emphasise the Dutchman's decisive role.
For Hernandez, the season has brought both positives and negatives. Many refer to the Mexico international as a super-sub, but 16 goals in 32 appearances would suggest he is ready to step up to being a starter.
Hernandez has admitted his frustration with a lack of playing time this month, though Ferguson has reaffirmed his contribution was necessary to United winning the title this season.
As for Danny Welbeck, Ferguson's continued defence of the striker must be questioned when looking at the England international's scoring record ; in 1204 minutes of game time in the league, he has scored just once, moving him into Fernando Torres's realms of inadequacy.
Lewandowski, meanwhile, has been consistent for Dortmund throughout the season, never having gone more than four games without a goal. Refusing to sign a new contract - his current deal runs out in the 2014 summer - has put him on the radar of some of Europe's top clubs, and whether he would fit in the United line-up is a question that could spark a departure for one of the current squad.
Lewandowski normally plays alone up front, and with service from the likes of Marco Reus and Mario Gotze, he's used to being the central target man with a quality midfield to back him up.
Van Persie was much the same at Arsenal, playing on his own in attack and scoring the vast majority of goals for the club before making the move to Old Trafford. Ferguson has since toyed with partnering him with Rooney, Hernandez or Welbeck in his place, or attempting to accommodate the English pair in a deeper role.
Equally, Van Persie has sporadically had to adjust to playing alongside another striker, which is something Lewandowski would likely have to do as well. But while the Dutchman was brought in to be that fourth big name in Ferguson's attack, he's yet to find a player who can be consistent and score continuously in both the league and across Europe.
Lewandowski might be that player, but will much more likely come in as a replacement for one of the current players.
Discussing the summer, Ferguson quipped: "Big signings? You are normally talking about forwards but it's complicated enough as it is with the forwards I've got."
Should Lewandowski be willing, and as United look to make that step up in Europe, he could certainly be an option for the manager despite the complications he will cause for the current line-up.