Rooney Sets Demands For United Stay As Barcelona Circle – Report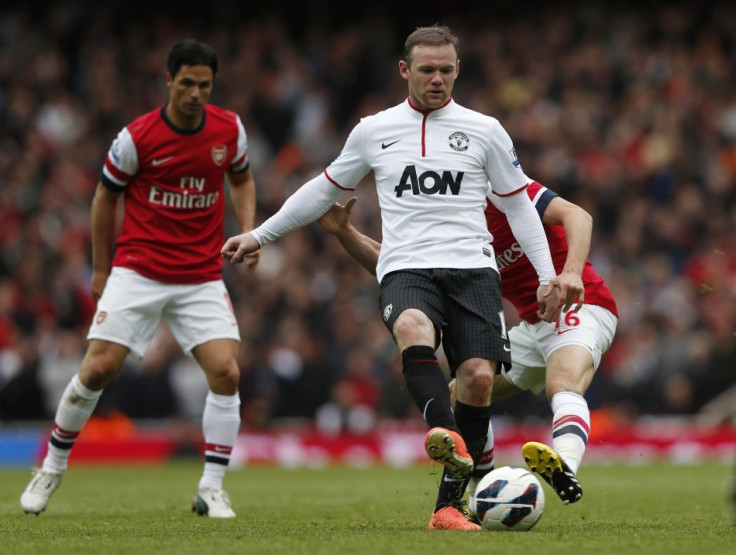 Wayne Rooney will demand a new contract and a retraction on Sir Alex Ferguson's comments that he put in a transfer request to Manchester United, but David Moyes is in no hurry to decide the striker's future as he gets settled in at Old Trafford.
Rooney's future has been uncertain for months now after Ferguson revealed he had asked to leave the club for the second time in three years.
Reports have since swirled that the 27 year old has insisted he did no such thing, but with interest from Paris Saint Germain as well as the likes of Barcelona, a move away could be on the cards depending on Moyes' plans for the squad.
Moyes took over United officially on July 1st and is yet to make any headway in the transfer market as he looks at building his backroom, set to include former United defender Phil Neville and Ryan Giggs., who will work as a player-coach.
Rooney has now returned from international duty and his holidays and is ready to join up with United for pre-season training, with the Independent reporting that he will stay so long as he is offered a new deal which will keep his salary at around £250,000-a-week.
This is believed to be the most difficult aspect of keeping the England international in Manchester, with his most recent season being disappointing and the club finding it hard to justify keeping him as their highest paid player.
Should United and Rooney's agent not be able to come to an agreement over a new contract, he would need to submit a formal transfer request and then the possibility of a sale will become inevitable. Going abroad will be the club's priority for the star, and besides PSG, Barcelona have recently emerged as a possible destination.
Barca star and former United man Pique admitted this week that he could see Rooney playing alongside him at the club, telling Spanish paper Sport: "[Rooney] can adapt to many positions. He's best as a centre-forward, but we have even seen him on left or right side.
"He is very versatile, strong, fast, has great technique. I don't think he would have any problems adapting.
"He has what's needed to be one of the three best players in the world. He'd fit in well at Barcelona."
The publication is reporting that club president Sandro Rosell is willing to pay up to €25m for Rooney, but whether the club would go any higher after spending a large portion of their budget on Neymar remains to be seen.
© Copyright IBTimes 2023. All rights reserved.