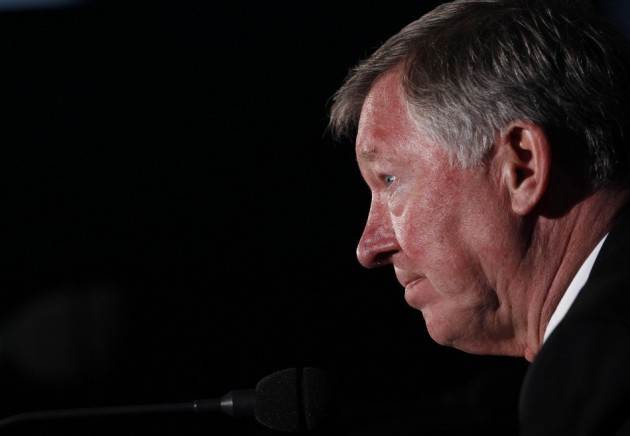 Manchester United's summer spending spree continues unabated, as Spain U-21 goalkeeper David de Gea joins new arrivals Ashley Young and Phil Jones at Old Trafford to take the club's summer spending past £50m.
Ferguson will be 70 this year and is approaching the 25th anniversary of his appointment. But the most successful manager in the game still views himself being in the job on a long-term basis and his close-season spending so far adds weight to this credence.
After Barcelona served the worst "hiding" of his United career in last season's Champions League final, Ferguson was quick to identify the key areas that required rebuilding. The Scot has been a keen advocate of the need for Premier League coaches to be allowed to spend more time with young players; if English teams are ever to display the kind passing ability that the Spanish champions have demonstrated in the last few seasons.
"People have to understand the mechanics of the industry we are working in," Ferguson told The Guardian last month. "We are only allowed to coach youngsters for an hour and a half, they [Barcelona] can coach every hour of the day if they want to. That's the great advantage they have got. It is a fantastic philosophy."
His spending this summer has been designed to close this gap on a Barcelona side that have reason to be recognised as the greatest club side ever. It is a significant challenge and one that requires long-term planning but sources close to Ferguson say that he sees himself at Old Trafford for "at least three years".
The rebuilding work was required even before the Champions League final, but since then Paul Scholes has joined Edwin van der Sar and Gary Neville in retirement, while Owen Hargreaves has been released from his contract; leaving gaping holes in the back-line and across the midfield.
The £17m deal for Atletico Madrid's David de Gea is a significant gamble by Ferguson's standards. The Spain Under-21 goalkeeper has been outstanding at both club and international level but the United No.1 jersey is a cut-above and at just 20 years of age the Spaniard is yet to fully develop as a top-flight keeper.
But his signing represents a cornerstone of a Ferguson philosophy that has outlined his quarter century of service to the club. After the Wembley defeat Ferguson remarked, "Great teams do go in cycles and they [Barcelona] are at the peak of the cycle they're in at the moment."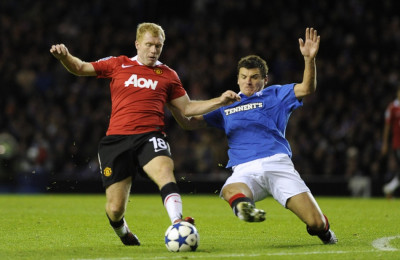 The last cycle of talent United produced had a final flourish on that warm night in May. The generation that produced Ryan Giggs, Paul Scholes, David Beckham, Nicky Butt and the Neville brothers -- who came to prominence after the FA Youth Cup victory of '92 -- have given more than could reasonably be expected in the years since and it is surprising that it has taken Ferguson until this summer to identify adequate replacements.
Richard Williams notes that United's supporters have, more so than any other top-flight side, fetishized home-grown talent but like most big clubs their best sides have included top players brought in from elsewhere: Albert Quixall from Sheffield Wednesday, Denis Law from Torino, Bryan Robson from West Bromwich Albion, all the way to Christiano Ronaldo and Wayne Rooney.
The products of the United youth set-up, despite victory in this season's competition, aren't the naturally gifted, precocious side that made up the cycle of '92. One or two (Ravel Morrison and Ryan Tunnicliffe) show promise but Ferguson is aware that the academy is unlikely to produce the spine of a team necessary to triumph in Europe's elite competition.
You might win the Premier League with a midfield sourced from Scholes, Giggs, Anderson, Michael Carrick, Darren Fletcher and Darron Gibson but you are unlikely to compete with Europe's elite, even if you do make it to the final.
The major work Ferguson has conducted in the transfer market so far has borne out this belief. Phil Jones is clearly a signing for the future but his partnership with Chris Smalling, combined with the emergence of the da Silva twins could be the base of the United back-line for the next decade.
Likewise, the signing of Ashley Young could be a masterstroke by Ferguson. A proven winger with all the qualities that Sir Alex most admires - quick, with or without the ball, and with a deadly final delivery - the 25-year-old will provide competition to Nani out wide as well as the ability to link up with Rooney in a support role.
Ferguson still requires a top-class central midfielder to pull the strings and either Samir Nasri or Luka Modric would be ideal recruitments. With the return of Danny Welbeck after a successful loan spell at Sunderland, question marks still remain over Dimitar Berbatov's future at Old Trafford.
But in Sir Alex, United have a manager who understand what makes each of these individuals tick and will alter the team's style to allow the side to flourish. United's summer spending is as clear a sign as any that Ferguson really is serious about overhauling Barcelona and it would be a foolish man who bets against him achieving that aim.