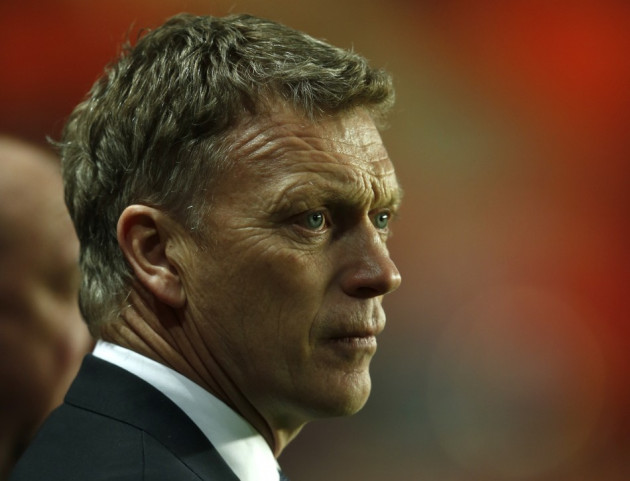 David Moyes insisted that he never confirmed Thiago Alcantara was a target for Manchester United as he suggested the Barcelona midfielder was never a summer target.
Thiago's possible move to United has been widely reported over recent weeks and when Pep Guardiola admitted that Bayern Munich are also interested in the 22 year old, many looked to the English giants as the losers in the race to sign the star.
But Moyes has insisted that all of United's transfer work this summer has been positive and he is not concerned by the reports linking him with a failed move for Thiago.
"I never said he was a target," Moyes insisted to reporters when asked about Thiago.
"We're on with targets that we are chasing at this moment in time. There are people we are actively chasing and, at this moment in time, we're happy with how things are going."
United have been linked to moves for Moyes' former players in Marouane Fellaini and had a bid rejected for Leighton Baines. The side also reportedly flirted with the idea of tempting Cesc Fabregas back to the Premier League, while discussions are believed to have taken place over the return of Cristiano Ronaldo.
While Moyes has insisted that the club are on the lookout for transfer targets, United fans are feeling uneasy about the incoming manager's first summer in charge of the club.
Currently unproven throughout Europe, his ability to attract the right players hinges on United's reputation alone, and with Wayne Rooney's future still up in the air, news that the striker returned to England from their pre-season tour with a hamstring injury was a further blow for fans.
But Moyes was adamant once again that Rooney wouldn't be sold, insisting: "Unless I was speaking double Dutch, I've said that Wayne Rooney is not for sale.
"I have answered lots of questions about Wayne and it's getting repetitive. I don't want to talk about it all day. I have really covered all the things on Wayne.
"You mustn't forget Manchester United is about a team, not any one individual.
"In lots of ways I am only interested in the team and some of the questions are reverting back to stuff I covered last week."