Paul Pogba is still stalling on a new contract with Manchester United, according to numerous reports, with the youngster edging closer towards a deal with Juventus.
The Pogba saga has been particularly drawn-out over the past year, with multiple clubs in England and throughout Europe being connected to the Frenchman after it was revealed that his contract at Old Trafford runs out this summer.
United have worked hard to keep Pogba on board, and turned down the opportunity to send the 19 year old to another club in January, risking him leaving for almost nothing this transfer window.
Ferguson insisted at the end of March that United want to keep Pogba, with the Scot being forced into a war of words with City after Patrick Vieira said the club were losing their young talent and showing signs of desperation in bringing back Paul Scholes.
"If it's desperation bringing the best midfielder in Britain for the last 20 years back then I think we can accept that," said Ferguson at the time.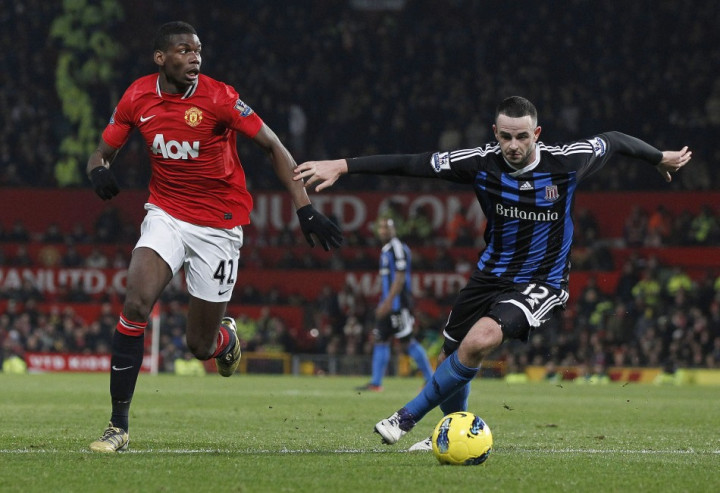 "If you talk about desperation, they played a player the other night who refused to go on the pitch and the manager said he'd never play again and he takes a five-month holiday in Argentina.
"What is that? Could that come under the description of desperation? There will be plenty of ammunition don't worry."
On Pogba, Ferguson added: "We want him to stay because we think he's going to be a fantastic Manchester United player. We hope that's the case."
Pundits have considered the fact that Ferguson may have lost faith in Pogba by choosing to bring back 37 year old Scholes over the midfielder, but the manager insists he is committed to giving the starlet a future at United if he chooses to accept the club's terms.
But agents have been an issue in making a deal happen between Pogba and United, and now The Times are claiming that the former La Havre man's agent is closer to brokering a deal with Juventus than Ferguson.
Juventus have long been connected with Pogba, and numerous Italian sources have claimed that the Serie A club had a gentleman's agreement with United to allow the English giants to make first offer, but if that fell through the Old Lady was waiting to counter offer.
And the paper claims that after talks with United continued to fail, Pogba is leaning towards the possibility of a return to Italy.
A wide range of reasons have reportedly come into play over a so-far scuppered deal at Old Trafford, with wages said to be an issue, along with the possibility of playing time, so far of which Pogba has been very limited in receiving.
With the summer only seven weeks away, United are quickly running out of time to garner a deal before they lose their hold on the man dubbed the next Patrick Vieira.