Paul Pogba has claimed that he feels more appreciated at Juventus than Manchester United, as the playmaker goes from strength to strength with the Italian giants since his summer move.
Sir Alex Ferguson was always full of praise for Pogba's progress with the Red Devils, but he hardly got a mention on the pitch, and when Paul Scholes made a comeback from retirement the Frenchman made the decision to move to Italy and chase more game time.
Since his move to Juventus, he has starred for the side, picking up more appearances this season than he had for United in 2010-11. And the 19 year old says his performances have been all the better because he's more appreciated by the manager and club.
"This is a great club, and there are not many differences compared to United - they are two of the most important clubs in the world," he told TuttoSport. "The difference here is that I feel appreciated, the players believe in me, the coach believes in me and I have the opportunity to play.
"Conte convinced me and told me that he wanted me, now he is showing me that he was telling the truth.
"Is Ferguson tough? No, he's relaxed and he's a guy who likes to laugh. Certainly you see him on TV all serious, but he knows how to be in the locker room."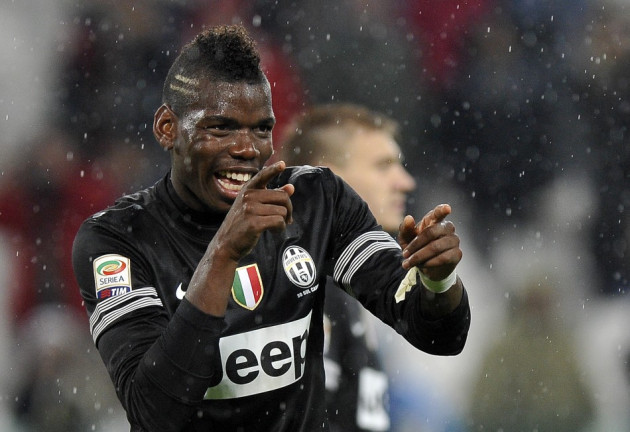 Ferguson made some damning comments about Pogba when he left United, claiming that the teen didn't handle the club with respect as he made the move abroad.
"It's a bit disappointing because I don't think he should us any respect at all," he said in the summer.
"To be honest, if they carry on that way, I'm quite happy that he's away from me anyway."
Meanwhile, Pogba was dropped from the Juventus squad last week after the youngster was late to training twice in a row, and he insists that this will never happen again as he continues to mature and develop.
"What happened with these two delays? I was wrong, and I'm very sorry," he explained.
"Of course I apologise because I know I have disrespected Conte and my team-mates. It was not my intention to do so, and my delays are related to issues that are very trivial - they are mistakes."