Gary Neville says there's nowhere to go from Manchester United and has urged Wayne Rooney to seriously consider his options after news that the striker had handed in a transfer request.
Neville spent nearly 20 years at Old Trafford after coming through the youth system and has always spoken highly of his time there after deciding to retire from playing in 2011.
As Sir Alex Ferguson announced his decision to step down as manager last week, reports indicated that Rooney was unhappy and had declared his intention to leave the club. His lack of involvement in Ferguson's last match at Old Trafford was also confirmed to be because he had submitted a transfer request.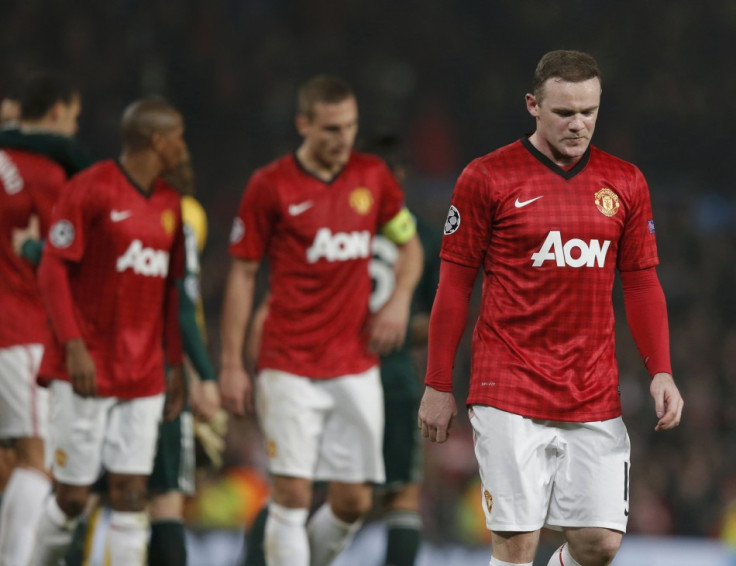 But Neville believes that it will be a big mistake for Rooney to leave United for greener pastures because, in his opinion, there aren't any.
"Believe me, I've seen football players go to great clubs in Europe, and they always want to come back to this football club," he said, according to Yahoo Sport.
"I would hope that Wayne Rooney settles down over the summer - Sir Alex Ferguson says he's not leaving this football club - that he gets his head down, brings himself back.
"He just needs to get away, come away with England over the next couple of weeks, play for England, have a summer off, and hopefully he'll get his head back to being a Manchester United player because there's nowhere else to go from here."
Neville played besides Rooney at United during the 2000s and now coaches the striker in the England squad. He insists that given some time to think, the 27 year old will realise he is making a mistake if he leaves the club in the summer.
"I played with Wayne Rooney, I know Wayne Rooney and I'm a coach of Wayne Rooney," he explained. "He needs to consider that. If he sees what's going on in this football club today [United lifting the Premier League trophy], he's an emotional lad.
"You can see in the last few months he's not been quite himself. When you see Wayne Rooney on the football pitch, challenging every single challenge, fighting for every refereeing decision, you can see he's not quite been himself.
"He wears his heart on his sleeve, however, if he's seen what's happened today, the reception before today - he's sat up in that box, he's 27 years of age: this football club - there's nowhere to go from here."
Rooney's future at United will now be determined by incoming manager David Moyes, who worked with the hitman at Everton before his move to the Red Devils in 2004.
Whether this will sway Rooney to stay or leave the side is questionable, with Chelsea, Barcelona and PSG said to be interested in his services next season.