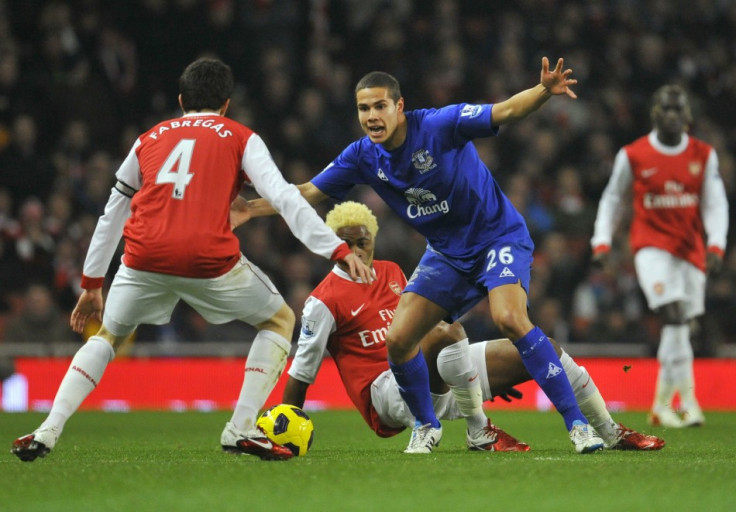 Manchester United face a fight in their pursuit of Jack Rodwell, with up to three other Premier League clubs also chasing the wonderkid in preparation for the January transfer window.
Sky Sports has claimed that Chelsea, Manchester City and Tottenham are all keeping checks on the 20 year old, with the Daily Mirror also giving weight to the rumours that the Blues are preparing a bid for Rodwell to steal a march on their rivals.
United have long been connected to a deal with Rodwell, but after purchasing Phil Jones in the summer transfer window, interest in the starlet appeared to cool.
But a rising injury list has meant that Manchester United have been reconnected with Rodwell, and as the youngster boasts such versatility in both midfield and defensive positions, he could be just the ticket to give Sir Alex Ferguson's squad depth in preparation for January.
But now that Chelsea, City and Tottenham are all interested in Rodwell as well, United face a fight if they hope to land the £20 million-rated former Everton youth graduate in January.
The Toffees have often said that they hope to hold on to Rodwell regardless of their well-documented financial concerns, but the club said the same thing about Mikel Arteta, and the playmaker eventually left in the last few moments of the transfer window after admitting he wanted to play Champions League football.
While Everton have fought hard to keep hold of their players in the past, the Merseyside club revealed last summer that the purse strings are tighter than ever, and that if a player was able to leave for a big fee, the club would be hard pressed to say no.
Rodwell endured injury troubles last season, but the starlet looks to have come of age as the year wore on, after David Moyes called on him to shake off the newcomer tag and establish himself as a regular starter.
As a result, United are said to have renewed their interest in Rodwell, and while he has a hefty price tag of £20 million, his wage demands could be low enough to suit Sir Alex Ferguson, after deals with the likes of Wesley Sneijder fell through because of soaring pay packets.