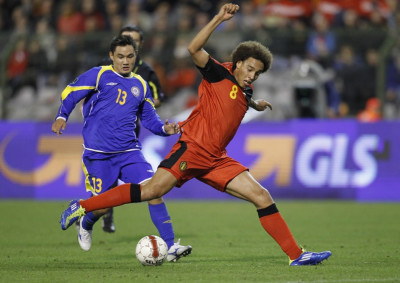 Sir Alex Ferguson may be concentrating on taking on Benfica tonight, but the Manchester United manager will have multiple transfer targets in the back of his mind as well, with the January window just over a month away.
Manchester City are taking on Napoli, and there are a range of targets that Ferguson has sent scouts to watch in the past.
Marek Hamsik and Ezequiel Lavezzi in particular are on United's radar, as Ferguson looks to build on his attacking options, in the hopes of coming back from a 6-1 loss to City and challenging the cross-town rivals for trophies this season.
And against United tonight, Nicolas Gaitan, Axel Witsel and Javi Garcia have all been of interest to Ferguson for some time now, and how they perform against a United squad hungry to win and secure Champions League final 16 qualification will be of particular interest in the Scotsman.
With this in mind, IBTimes takes a look at the players who United will be keeping an extra special eye on tonight as both the Red Devils and City get back into European action.