Sir Alex Ferguson has given an injury update as Manchester United continue their pre-season tour in Shanghai, with the Scot revealing that Phil Jones, Jonny Evans and Nemanja Vidic are all on the mend.
The Red Devils are in the middle of a mammoth pre-season tour, with the side travelling across three continents as they look to test out new tactics with their youngsters and new signings.
But with some established players left on the sidelines through injury, Ferguson is hoping that his defensive line-up in particular will continue to get better, and that Vidic, Evans and Jones will be ready for United's season ahead.
"It's not 100 per cent that Jonny Evans and Vida will start the season," he told the United website.
"Jonny will start running today. Vida and Phil Jones started full training today, which is very positive. If I can keep Rio fit, then Vidic and Jones should give us ample cover."
One player who looks to be out for a good while at United is Darren Fletcher. The midfielder succumbed to illness in the middle of last season, and is not yet at the stage where he can return to training.
But Ferguson is still holding out hope that he can make a comeback to professional football, telling reporters: "Darren Fletcher has a medical situation that he's trying hard to keep under control. We don't expect him back immediately but, hopefully, he does come back at some point."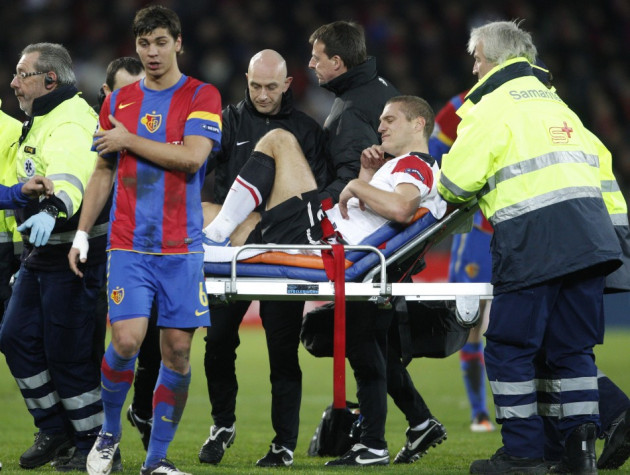 While Paul Scholes has served as a brilliant replacement for Fletcher in the midfield, the 37 year old will no doubt struggle looking at playing over a whole season across four competitions.
But Ferguson believes that there is a lot of hope in the youth academy for a replacement for Scholes in the long run, with summer signing Nick Powell also looking like he could take on the same style as the former England international.
"Paul Scholes, a year ago, was coaching my Reserves," he explained. "Now he's back playing and everybody attached to United is delighted. He's such a fantastic player.
"In the long-term, trying to replace Scholes is very difficult. To replace a great player like him would be hard for anyone. We always hope somebody turns up through the ranks of United, from the Academy.
"We've also signed the young boy Nick Powell. We hope he develops into a top-class centre-midfield player because he has very good potential."