Danny Welbeck is set to open contract talks with Manchester United at the end of the season, according to reports, with the club hoping to shore up the young striker's long term future.
Welbeck spent a season on loan at Sunderland in 2010-2011, and after returning to Old Trafford last summer, the England international has shone on the pitch, and has found himself pushing for a starting spot alongside the likes of Javier Hernandez and Wayne Rooney.
And as a result, the Daily Mirror is reporting that Welbeck will receive triple his current £15,000 a week salary if he signs another deal with United.
The paper also claims that Welbeck has been valued at around £20 million, and his contract will include bonuses and incentives as well as a higher base salary.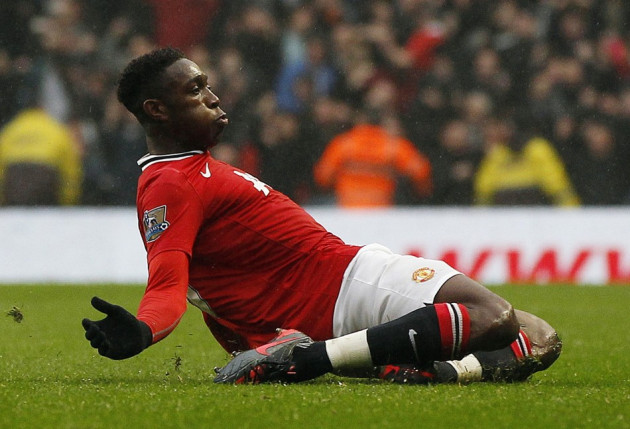 Ferguson is keen to spend this summer getting the younger players to commit for the long term, and United executive David Gill said earlier this month that the club are getting ready for a particularly interesting transfer window.
"The work goes on all year round but obviously intensifies as we come to the end of the season in terms of players," he said when asked about transfers.
"There's various contracts we've got to do, we'll look at some acquisitions and there will be some players who will leave. It's an interesting time."
Paul Pogba is another youngster Ferguson will be trying to re sign, with the Frenchman currently considering reported offers from Italian clubs as he assesses his prospects.
Both Welbeck and Pogba are high on Ferguson's agenda for the summer, with the United manager aiming to create yet another generation of title winners.
Welbeck in particular will play an integral part in the side's match-up with cross town rivals Manchester City on Monday night, while Pogba has been ruled out for the season with an injury.
With United sitting three points clear of City in the Premier League table, a win or draw would be a good result for the Red Devils, while the Citizens have to win to keep their title hopes alive.