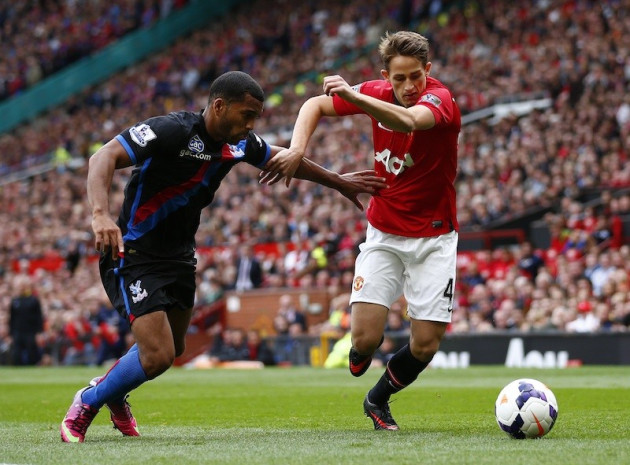 Anderlecht youth coach Jean Kindermann has revealed that Adnan Januzaj's father has been a big influence over the young star's football career as the Manchester United winger makes decisions over his international and domestic future.
Januzaj is eligible to represent Belgium, as well as Albania, Turkey or Serbia, and England manager Roy Hodgson has also admitted he is keeping an eye on the 18 year old in the hopes of exploiting FIFA regulations to get him on board in the future.
Meanwhile United have also offered the former Belgian-born man a new contract and while he is believed to be wanting to stay at Old Trafford ongoing interest from the likes of Juventus and Barcelona would no doubt be tempting.
And those in the Belgian ranks have claimed that in both cases Januzaj's father has been an important influence over his career with Kindermann telling BBC Sport: "When he was young, his father always forbade him from going to the national youth teams.
"He could have played many times for the national under-15s or under-16s but his father focused only on education and Anderlecht.
"He made a big impression - such a talent you don't see every year. He stood out because of his technical skills, his protection of the ball, the fact that he is always standing up, that he has a fantastic sense of the game.
"He was physically very, very small when we lost him three seasons ago. Now I see a real athlete - when he left here he was a young boy."
Meanwhile former Belgian keeper Nico Vaesen echoed the theory that Januzaj's father would be influential over his career in the coming seasons, saying that the way he has brought the family to Manchester shows he is the one making the moves happen for the starlet.
"He is a very gifted footballer and Manchester United noticed that at an early age," the player-come-agent explained.
"He is well looked after by his father, who took the family over to Manchester with him when Adnan moved to United. It will be his father who has a big say on what country Adnan will end up playing for."