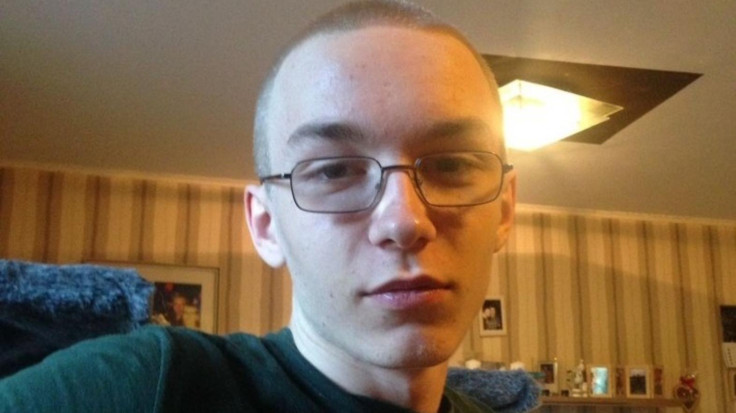 Police are searching Germany for a teenager who allegedly killed a nine-year-old boy and boasted about it on the dark net.
The body of the child was found on Monday (6 March) in the basement of the 19-year-old suspect in the town of Herne, North Rhine-Westphalia. Investigators believe he was stabbed to death. "The victim and the suspect lived next door to each other," a police spokesman told reporters.
Police said they had been tipped off about the killing by a friend of the suspect, Marcel H. The friend said Marcel H had shared pictures of the dead child with him on the messaging app WhatsApp.
The chats were posted on anonymous messaging forum 4chan, where the poster wrote "A friend of mine wanted to plan his suicide, but then he killed his neighbour's kid because he messed up the suicide attempt," reported Vice Germany.
It is not clear who posted the chats on the forum, reported DPA.
According to Vice Germany, pictures show the suspect posing with a bloodied knife next to the child's body.
Deutsche Welle reported that police were also tipped off by people who saw the suspect boasting of the killing on the dark net, an ecrypted part of the internet.
Someone identifying themselves as the suspect also posted pictures and boasted of committing another violent attack on a restricted forum on the dark net on Tuesday, said police.
The person wrote "I cut my hand as I fought a 120 kg beast... She put up more resistance than the kid," the person wrote, according to police. "I tortured out of her the data for her bank, PC and phone, therefore I cannot publish the name."
Police have asked anyone to come forward if they believe a woman they know is missing, but have not ruled out the possibility that the posting was fake.
Marcel H. was described as unemployed and unsociable, but did not have a criminal record. Police said that he may be armed and is dangerous.