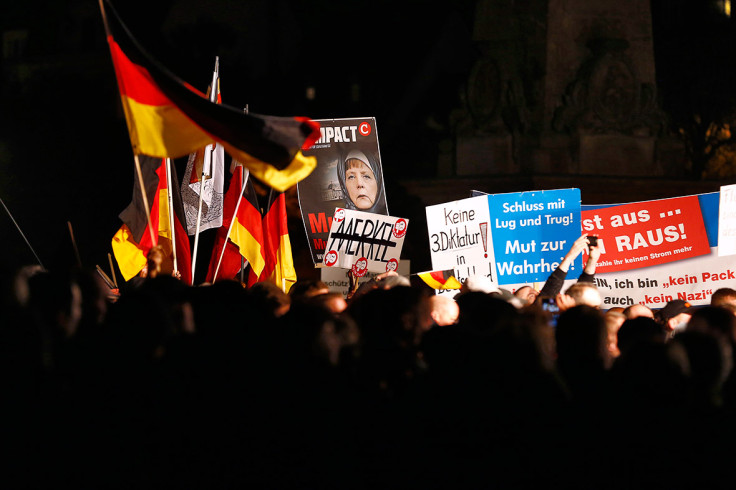 The German far-right AfD party has been accused of spreading fake news, after falsely claiming that the country's foreign office had issued a "serious travel warning" for Sweden.
"There is no travel warning for Sweden," the German Federal Foreign Office wrote on its Facebook page.
It pointed out that the terror threat for Sweden had in fact been lowered : "For one year, [the department] has written in its travel and safety notes for Sweden that there is a terror alert level three – 'Increased danger'. Prior to this, the terrorism warning was level 4 – 'High risk.'"
"The Federal Foreign Office pointed out a year ago that the Swedish government has lowered the level of terrorism."
The Berlin branch of the anti-immigration party claimed on Saturday that the department's increased travel warning had been ignored by mainstream media outlets.
"A serious travel warning applies, effective since 1 March," the group posted on Twitter and Facebook. "Strange that we didn't hear about it in the media."
The party won seats on several state legislatures in September, taking a hardline anti-immigrant stance. However party infighting has seen its support dip ahead of federal elections later this year.
Sweden, which has welcomed thousands of refugees in recent years, was forced into the international spotlight after US President Donald Trump claimed a non-existent terror attack had taken place in the country. He subsequently said he was referring to a report on the right-wing Fox News network that the country was reeling from an immigrant crime wave.
Responding to Trump's claims, Sweden's foreign minister, Margot Wallstrom, tweeted a link observing that "post-truth" was named word of the year by Oxford Dictionaries in 2016.
Crime rates in Sweden have changed little over the last 10 years, according to the 2016 Swedish Crime Survey.