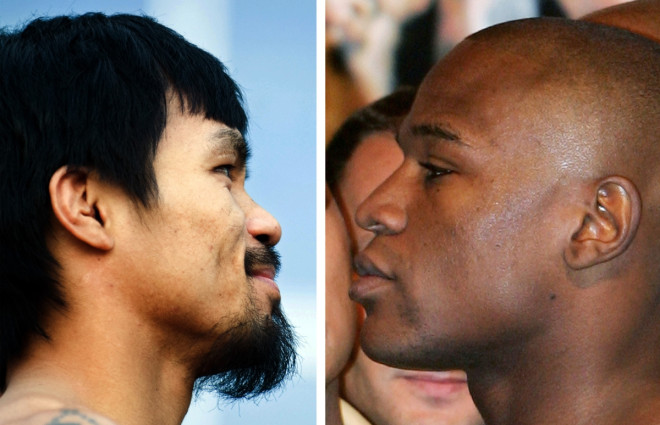 Manny Pacquiao has signed a contract extension with promoter Top Rank in a development that perhaps ends hopes of a meeting between him and Floyd Mayweather Jr.
The Filipino fighter had entered the final year of his contract with Bob Arum's group but has penned an extension that runs to 31 December 2016 in a move that is likely to see him tied to the promoter for the rest of his career.
The new deal suggests Pacquiao, 35, will be guaranteed at least five more fights with a fifth meeting with Juan Manuel Marquez on the cards, while Top Rank CEO Bob Arum has also discussed the possibility of a fight later this year against the winner of Sergio Martinez v Miguel Cotto, who meet in New York next month.
However, hopes of a long-awaited meeting with Mayweather may have been killed off for good given the five weight world champion's refusal to do business with Arum after his acrimonious split with the promoter in 2006.
"We all know the Pacquiao fight, at this particular time, will never happen, and the reason why the fight won't happen is because I will never do business with Bob Arum again in my life, and Pacquiao is Bob Arum's fighter," Mayweather said earlier this year.
However, upon announcing Pacquiao's new deal on Wednesday Arum remains positive of one day striking a deal for the fight the sport has been waiting for since 2010. The CEO believes an arrangement can be met that satisfies Showtime and HBO, Top Rank's partners, as was the case when Showtime's Mike Tyson met HBO's Lennox Lewis in 2002.
"I'm not going to worry about something I can't bring to bear," Arum said of a potential Mayweather v Pacquiao fight, speaking to Yahoo Sport.
"We want to fight him and we're willing to discuss it at any point. There are two ways to go here. One is to do a Mayweather fight with both HBO and Showtime involved, as they did with Lewis-Tyson, as I understand Mayweather is under contract to Showtime through 2015. The companies could come together and put on the show.
"Or, the other alternative is, if Floyd wanted to fight Manny in 2016, he could return to HBO and we could do it there."