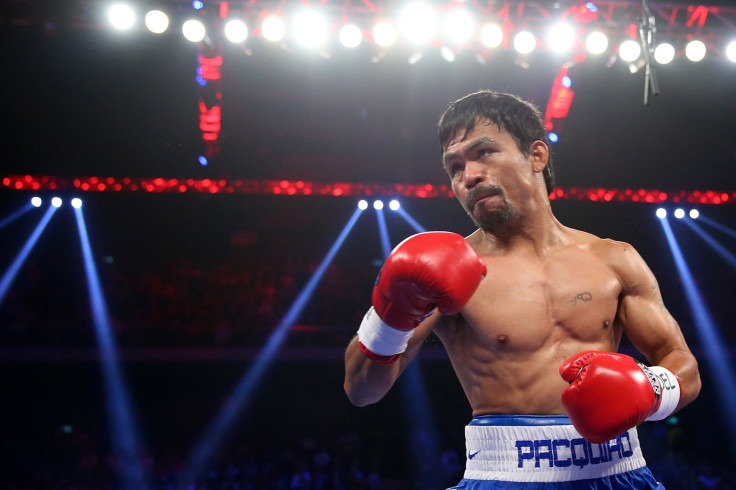 Manny Pacquiao has urged Floyd Mayweather Jr to sit down and sign his half of the contract for a proposed showdown between the welterweight kings in 2015.
Talk of a long-awaited meeting between the veterans ramped up towards the end of 2014 after Mayweather broke his silence and insisted he was ready for a meeting with the Filipino fighter.
Previous negotiations between the two camps have been fraught with complications, which on each occasion have seen the proposed fight fall by the wayside. But recent talks coupled with Mayweather's commitment to the showdown have brought hope to an audience who have been waiting for the clash for almost seven years.
And Pacquiao has indicated he has already committed to his half of the agreement, urging his adversary to do likewise sooner rather than later.
In an Instagram post, the 36-year-old left a message for his unbeaten rival, writing: "Floyd brags about his lifestyle and everything. I don't care! I'm just waiting here for him to sign the contract! #fightpacquiao"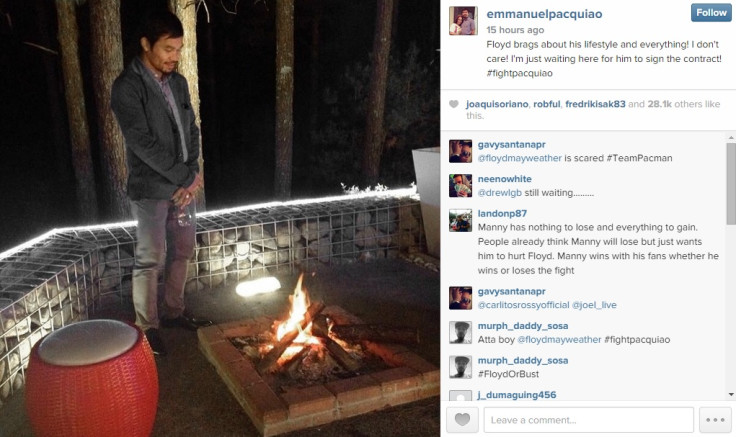 While talks between the two camps understandably quietened during the festive period, Pacquiao provided no let up as he relentlessly urged his would-be opponent to agree to their fight.
Amid the heightened talk of Mayweather v Pacquiao, Amir Khan's hopes of securing a meeting with the five-weight world champion remain a compelling subplot.
The Bolton-born fighter was considered for a fight against Mayweather in May 2014 before he was overlooked in favour of Marcos Maidana and instead went on to record convincing wins over Luis Collazo and Devon Alexander.
But the 27-year-old Brit remains undeterred in his hopes of winning his shot against Mayweather, recently tweeting his primary goal for 2015 is to consign the American to the first defeat of his career.