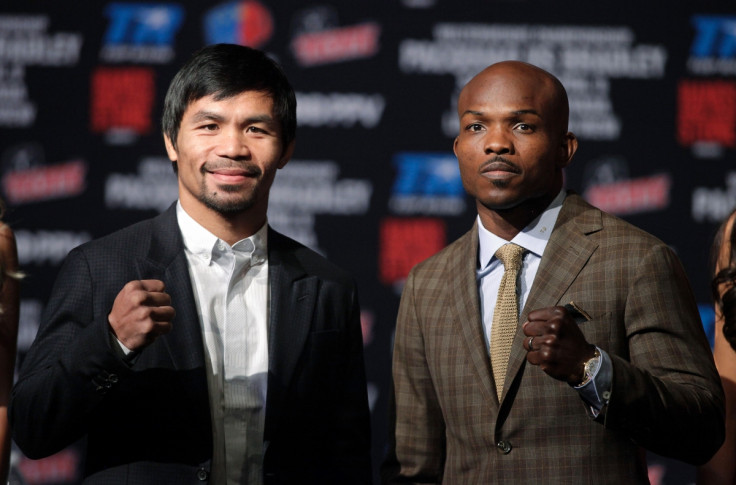 Eight-division world champion Manny Pacquiao steps into the ring for what could well be the final fight of his illustrious professional career on Saturday 9 April with a third meeting against American welterweight Timothy Bradley at the MGM Grand Garden Arena in Las Vegas, Nevada.
How to watch
In the United Kingdom, Pacquiao vs Bradley III can be viewed on pay channel Premier Sports for £9.99. The main event is expected to get underway at approximately 02.00 BST, although that is likely to be subject to change depending on the length of the undercard. The bout is live on cable network HBO in the US.
Preview
Unsurprisingly, the will he-won't he Pacquiao retirement question has dominated the narrative in the build-up to this fight. Although he had previously signalled that this would almost definitely be his last hurrah, this week the 37-year-old has appeared more open to the possibility of carrying on.
Much will inevitably depend on the outcome of May's elections in his native Philippines, where Pacquiao, who has been a congressman since 2010, is hoping to win one of 12 seats in the upper chamber as a United Nationalist Alliance (UNA) party senator. His campaign has not been helped by a hugely controversial episode in February, when the born-again Christian issued an apology after appearing to suggest that homosexuals were worse than animals in damaging comments broadcast on Filipino television. Such an incident, made all the more shocking due to his widespread global popularity and established reputation as a people's champion, saw sportswear giant Nike move to swiftly terminate their relationship.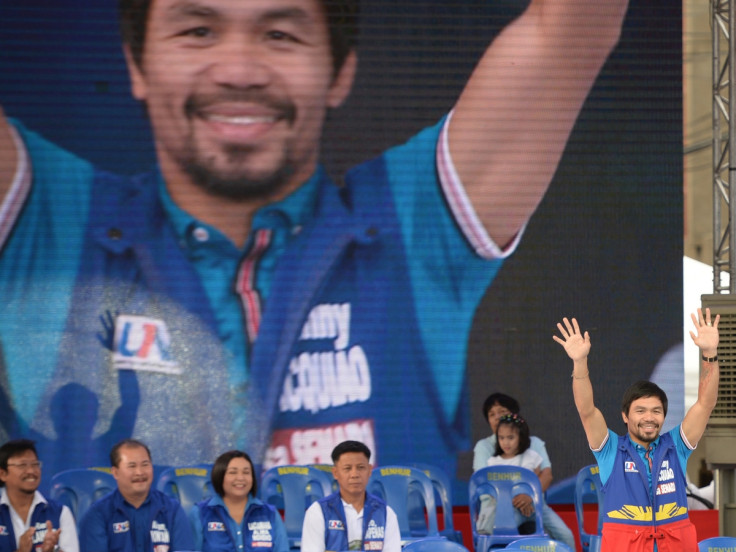 It is 11 months since Pacquiao, struggling with a shoulder injury that was not widely known before the so-called "Fight of the Century", was comfortably defeated by long-time rival Floyd Mayweather Jr. He subsequently required surgery on a significant tear in his rotator cuff and was faced with class-action lawsuits from those who had paid for the fight either through tickets or pay-per-view subscriptions and were incensed that such a problem had not previously been made clear.
Britain's Amir Khan and junior welterweight champion Terence Crawford were among the other frontrunners to become his final opponent with Mayweather having called it quits in the aftermath of his win over Andre Berto, but the gig eventually went to fellow Top Rank fighter Bradley due to his greater PPV appeal on home soil. The two men have previous, of course, with Pacquiao having suffered his first loss in seven years back in June 2012 via a massively controversial split decision. He got his revenge in 2014 and claimed the WBO 147-pound belt for good measure with a straightforward points victory.
Bradley has stressed the need to be smarter ahead of this contest as he looks for a third consecutive win. The California native, nicknamed Desert Storm, was hit by further disappointment after that aforementioned loss, drawing with Diego Gabriel Chaves despite feeling that he had clearly done enough to win.
After beating Jessie Vargas in rather confusing circumstances, he severed ties with trainer Joel Diaz and joined forces with Teddy Atlas before a dominant ninth-round stoppage of Brandon Rios. Bradley vacated his WBO title in February, when the agreement to face Pacquiao meant that he could not fulfill his obligation to mandatory challenger Sadam Ali.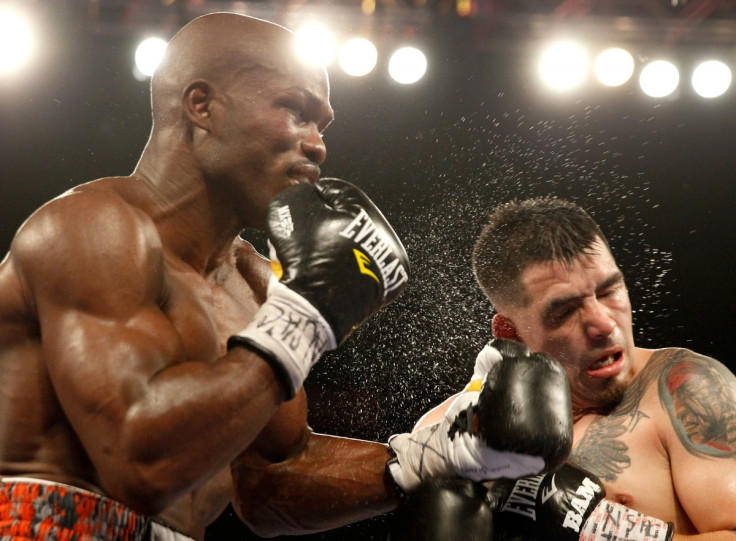 What they've said
Manny Pacquiao:"After this fight I have already said that my mind is to focus on my job. If I win a Senate seat , I have a big responsibility and I need to focus on that. I cannot say right now that I am going to retire. I don't want to say that because I don't know what the feeling is when you leave boxing. I will give it great thought when I return home. My mind right now says to retire, but we don't know.
"Bradley has a new trainer for this fight and a new game plan and I am very excited for that because we will see more action in the ring in this fight."
Timothy Bradley: "For me this is a legacy fight. Getting a third crack at it. I'm ready and If I'm going to win this fight it's now. It's now. I'm ready for everything. More than any other fight that I've ever been in. If I'm going to beat Manny Pacquiao it's now. This is my only opportunity and my last opportunity and I'm ready for it."
Records
Pacquiao: 65 fights, 57 wins (38 via knockout)
(L) Floyd Mayweather Jr - unanimous decision - May 2015
(W) Chris Algieri - unanimous decision - November 2014
(W) Timothy Bradley - unanimous decision - April 2014
Bradley: 35 fights, 33 wins (13 via knockout)
(W) Brandon Rios - technical knockout - November 2015
(W) Jessie Vargas - unanimous decision - June 2015
(D) Diego Gabriel Chaves - split decision - December 2014
Prediction
It remains to be seen how Pacquiao may be affected by that shoulder lay-off and indeed how new trainer Atlas could alter Bradley's gameplan for this third installment. The seemingly never-ending retirement chatter and his recent controversial comments have also provided a constant source of distraction for Pacman, although he proved in 2014 that he is the superior fighter.
With all that taken into account, Pacquiao via unanimous decision seems the safest bet. A knockout is unlikely when you consider that he has not stopped anyone since a 12th-round TKO of Miguel Cotto in 2009.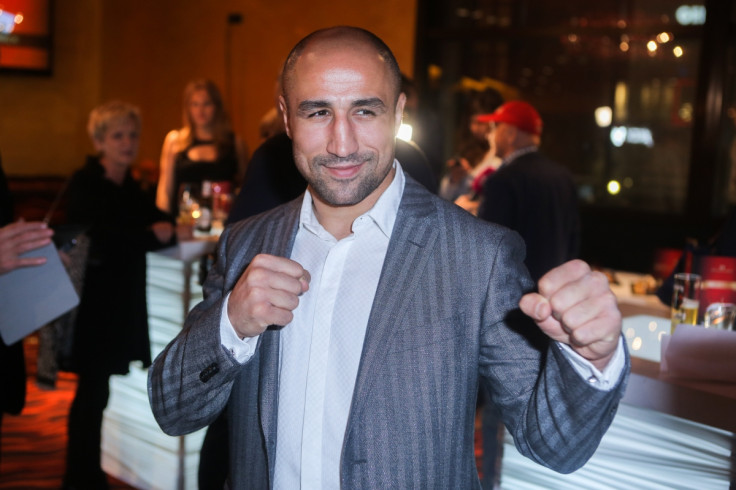 Odds (via Betfair)
Manny Pacquiao - 1/2
Timothy Bradley - 13/8
Full undercard
Arthur Abraham vs Gilberto Ramirez - for the WBO super middleweight title
Oscar Valdez vs Evgeny Gradovich
Jose Ramirez vs Manuel Perez
Oleksandr Gvozdyk vs Nadjib Mohammedi
Brad Solomon vs Konstantin Ponomarev
Egidijus Kavaliauskas vs Deniz Ilbay
Leon Bauer vs Ilshat Khusnulgatin
Devin Haney vs Rafael Vazquez