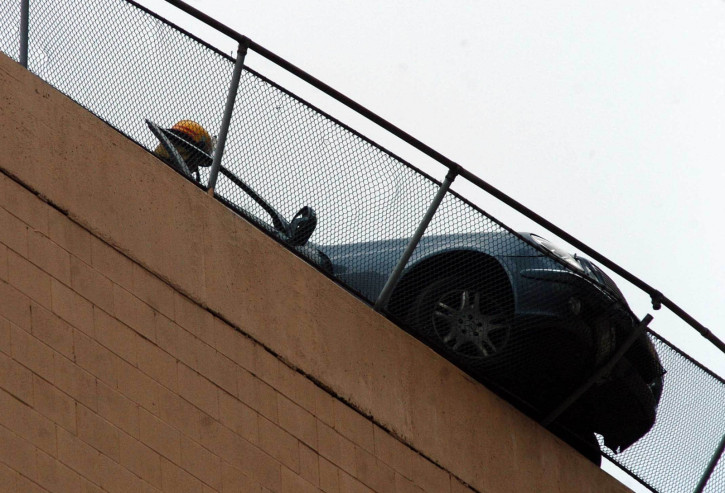 A couple's kiss on their date night turned to disaster after their car plunged five floors from a central Auckland car park building in March 2016, a court has heard on Monday (18 September).
Simon Hartnoll, who was 39 at the time of the incident, and his girlfriend, who was 30, had seriously injured themselves. The incident had happened at the Newmarket Tournament car park in York St.
Hartnoll appeared in the Auckland District Court for the first day of a two-day trial.
Serious crash unit crash analyst constable Gareth Davies read out a statement given by Hartnoll in June 2016 and said that the driver and his date made their way up to the fifth floor before he realised it was the wrong floor.
He added that the two had made a deal that if he was wrong, she would get a shoulder massage.
The couple parked the car and Hartnoll put the handbrake on. Davies said that they unbuckled their seatbelts and Hartnoll gave his date a shoulder massage followed by a kiss.
This is when he moved in his seat and put his foot down on the accelerator causing the vehicle to drive forwards through a barrier. "Failing to put the gearbox in a park is the primary factor in this crash," Davies added.
The car knocked over a concrete stopper through a metre-high metal fence and plummeted 13.9 metres before landing on a hire car. It narrowly missed two female passengers who were in the car parked below, the Stuff reported.
According to Davies, there were no traces of alcohol in Hartnoll's system.
Hartnoll's girlfriend's statement was also read out by the defence counsel. "Everything is blank from the start of the day until I woke up in hospital," she said.
She underwent a head operation, lost vision in her right eye and sense of smell. She even had multiple fractures throughout her body. Hartnoll had fractured vertebrae in the neck, back and broken ribs.
The trial continues.