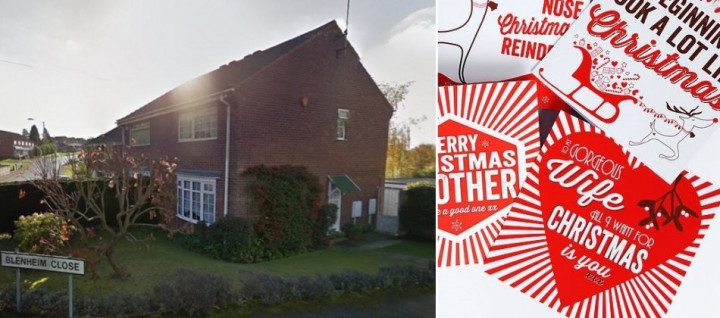 The wife and husband who shot her parents and then buried them in a back garden in Mansfield have been jailed for life.
Susan Edwards, 56, and her husband, Christopher, 57, shot William and Patricia Wycherley before hiding their bodies under a lawn at their property in Blenheim Close, in Forest Town, in 1998.
The couple, formerly of Dagenham in Essex, lied to relatives and authorities for 15 years pretending the pair were still alive while they plundered £245,000 from their accounts including their pensions.
Nottingham Crown Court heard they fed people excuses when asked about the whereabouts of the Wycherleys, saying they were \"full of zest, experiencing a second youth in Ireland\".
Judge, Justice Kathryn Thirlwall, said the Edwards had carried out \'shocking crimes\' followed by an \'elaborate charade\'.
She said: \"You planned to shoot and kill and that is what you did,\" adding that the graphic nature of the burial had been told with \"remarkable detachment\".
The jury heard during the two-week trial, how Susan, now 56, had walked in on her mother Patricia having shot her father William. An argument ensured and daughter then shot mother. A week later Christopher helped her bury the bodies.
But the jury saw through this tale, agreeing with the prosecution case that the pair had visited William, 85, and 63-year-old Patricia at their home, with the intention of killing them and stealing their money — money Susan believed she was owed after her parents had failed to make good on an investment.
They were each found guilty of both murders and given a 25-year minimum jail sentence.
Senior Investigating Officer Detective Chief Inspector Rob Griffin said: \"The Edwards\' version of events just didn\'t sound plausible right from the very beginning and following a lengthy and difficult investigation we were able to pick apart their story and so the Crown Prosecution Service preferred charges of murder.
\"The investigation was an incredible challenge due to the significant amount of time that had passed. This passage of time meant we didn\'t have the benefit of CCTV or telecommunications evidence, which we are so used to using.
\"All we had to go on was what Susan and Christopher were telling us. It was through good old fashioned detective work that we were able to separate fact from fiction. The Edwards\' were their own worst enemies in the end. It was in the finer detail of their own story that we were able to expose their lies.
\"It\'s been a long time coming but today, in Nottinghamshire, justice has been done for William and Patricia Wycherley.\"
The Edwards\' had already pleaded guilty to obstructing the Coroner in the execution of her duty by burying the Wycherleys in the back garden. They also admitted the theft of a credit balance of around a quarter of a million pounds.