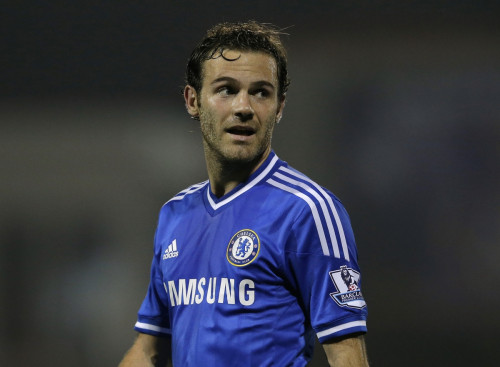 Manuel Pellegrini believes that Manchester United should not be allowed to purchase a player from Chelsea in the January transfer window as the club look close to sealing a deal for Juan Mata.
Mata will not face Chelsea this season, but he could do a lot of damage to Chelsea's title competition.
City and Arsenal are both hoping to top the Blues this season and win the Premier League but Pellegrini believes that the situation surrounding United's transfer strategy has made for an unfair playing field.
"Personally I don't agree that the player can go from one team to another team in the same league at this part of the year, but rules are rules and he can change clubs," he told reporters.
"I think if a player plays for a club for more than half of the season, a club with money can take the best players from the other teams.
"But the rules allow it, so (there is) nothing to say."
Arsene Wenger has argued that he is completely against the mid-season window and while Pellegrini doesn't agree with this stance he insists that it could be done in a fairer way.
"You can have the window of course," he explained. "Maybe a player that played three games in a team is not involved the same as an important player.
"I am talking about fair play. If you allow that, maybe teams with a lot of money can buy important players from the teams fighting with them for the title."
City are currently second in the table but with two points separating themselves from leaders Arsenal and third-placed Chelsea.