Malaga boss Manuel Pellegrini has no plans to replace Roberto Mancini as manager after dismissing rumours suggesting he will replace the Italian at the end of the season.
Mancini has come under pressure at the Etihad Stadium with City having crashed out of the Champions League group phase for a second successive season and fallen 12 points behind Manchester United amid their woeful attempts to retain the league title.
And with Malaga having been banned from European competition next season after breaching Uefa financial regulations, Pellegrini is understood to be considering his options, but according to the Chilean manager he has no plans to leave La Liga.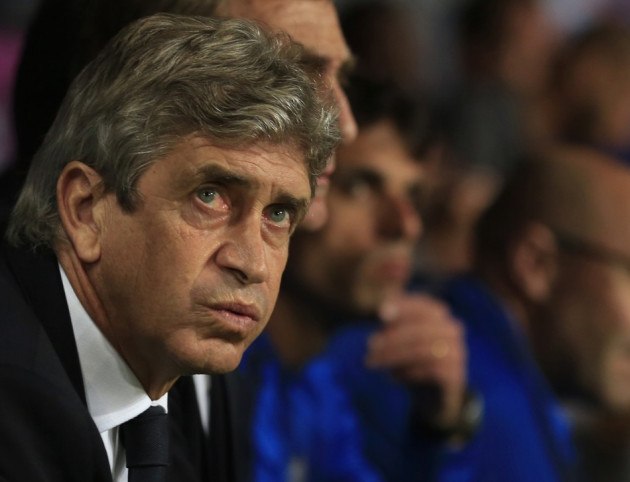 "I don't care about these rumours [about City]," Pellegrini, whose Malaga side are fourth domestically, said. "Both the squad and my staff are entirely focused in our duties here.
"We are happy in Malaga and our future will depend on this club. Regarding hypothetical offers, I haven't dealt anything with anybody and this is not my concern right now."
After helping City to their first league title for 44 years, Mancini has been forced to battle against player unrest, which included a public falling-out with Mario Balotelli, as well as restrictions over his transfer dealings.
However, the former Inter Milan boss remains puzzled over questions regarding his City future, despite only one realistic trophy, in the FA Cup, remaining available to win.
"I cannot continue to answer about this every week," he told journalists prior to City's 2-0 win over Chelsea.
"We have another two months. In two months you will know if this can happen but I can't continue with this.
"This is normal for you, it's your job, don't worry, but I can't continue to answer each week about one (manager) or another or another.
"But also because I don't understand this - why would Manchester City change their manager? For what reasons?"
City travel to Aston Villa on Monday hoping to have the opportunity cut the gap at the top, with United taking on Norwich City on Saturday prior to their Champions League last 16 second leg against Real Madrid on 5 March.