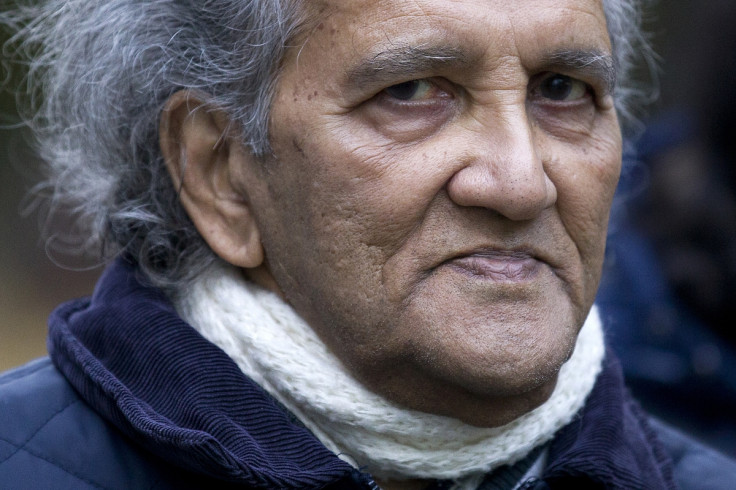 A Maoist cult leader, who held his own daughter captive for more than 30 years, has been found guilty of her false imprisonment. Aravindan Balakrishnan, 75, was also convicted of six counts of indecent assault, four counts of rape, cruelty to a child under 16 years of age and two counts of actual bodily harm by a jury at Southwark Crown Court on 4 December.
The man from Enfield, north London, who was known as Comrade Bala, subjected women to sexual degradation and physical and mental violence to control them. Balakrishnan - who headed a secretive commune in London between 1975 and 2013 - told members that he possessed God-like powers and brainwashed them into believing that a supernatural force called Jackie would trigger natural disasters if he was defied.
"You should expect a substantial custodial sentence." Judge Deborah Taylor told Balakrishnan at Southwark Crown Court.
Balakrishnan's daughter, who cannot be named, said that she was "overwhelmed with relief". She told the court that she was banned from going to school, singing nursery rhymes and making friends. She was also beaten and not told who her parents were. Her mother was actually in the commune with her and died in 1997 after she fell from a window on Christmas Eve the previous year.
"I believe justice has definitely been done," Balakrishnan's daughter said. "I am very happy with the result and, at the end of the day, he is still my dad." She said that she was "like a bird with clipped wings" and said she "couldn't bear to live like that anymore."
In 2013, the woman escaped at the age of 30 with the help of a charity. The court heard that she had also managed to flee in 2005, but was encouraged to return home after going to a police station.
"There are no words to express the pain that Bala and the collective has caused me. I was bullied, tormented, humiliated, isolated and degraded," the woman said in a statement given to the court. "I lived in constant fear and was deprived of a normal life. I was a non person, no-one knew I existed."
He will be sentenced at a later date.