Some residents in the besieged Marawi city on the Mindanao Island in the Philippines are left with no food due to the ongoing military conflict in the region. They have reportedly started eating leaves and cardboard boxes for their survival, Samira Gutoc, chairperson of the Marawi Anti-Crime Movement told a local news outlet.
Much affected by the starvation battle were Muslims, who are fasting in the month of Ramadan. Local activists urge both the militants and the government to make way for food supplies in order to address the needs of the famished population in the area.
"We're asking the Philippine Army, government, and the Maute group to let the food in, especially in evacuation centres in the first district," Gutoc said.
"The martial law was supposed to fast-track relief but it is not doing that. Twenty-eight days with no access to food within the areas of Marinaut, the commercial area, Banggolo plaza...these are areas where people are eating God knows what," she added.
More than 40,000 people who managed to escape the intense fighting are being sheltered in public facilities such as community halls and schools. Widespread cases of diarrhoea and other diseases are already reported at the makeshift arrangements raising serious health concerns.
Many of the 200,000 inhabitants fled Marawi – a key Muslim majority area in the Catholic-dominated Philippines – as soon as the government imposed a martial law in late May to quell an increasing Islamist-led conflict. However, those who remained trapped in the region are often used as human shields by the militants as the Filipino military is hopeful of taking back the region from the extremists.
The military has stepped up its battle against the Islamic State-inspired militants known as the Maute group in the past weeks and it intends to flush out the remaining militants in the coming days.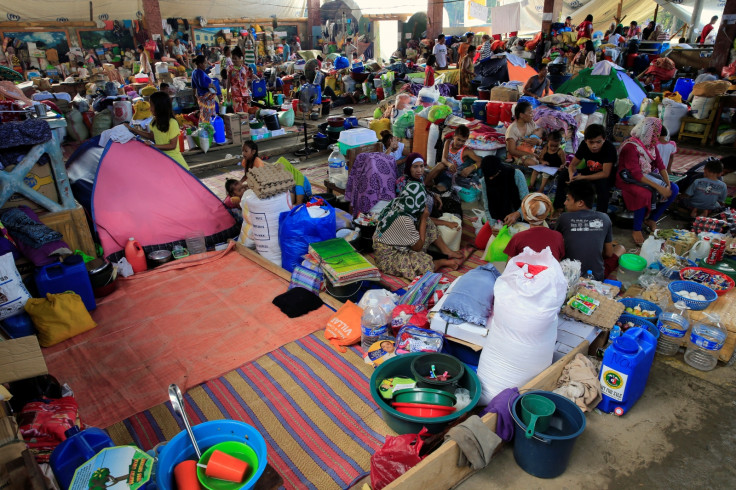 The Philippines government is also monitoring safe havens around Marawi city that militants can potentially use as refuge once they escape.
"All the while, the Maute group, with the connivance of the politicians there, the warlords...they were stockpiling. That's why they don't run out of M-203 bullets. The government will fire one, and they will fire back five. It's like Maute has an endless supply to fight the government," said President Rodrigo Duterte, who has promised not to stop the fight until the extremists are fully uprooted from the region.
So far, the conflict has claimed the lives of more than 350 people, mostly militants, with hundreds of others still missing.