Marcel Desailly says Arsenal playmaker Mesut Ozil would not get into Chelsea's team and says the German international must be a source of great frustration of Gunners supporters. The former Chelsea centre-back believes Ozil, who has scored five goals and provided four assists in the Premier League this season, is capable of 'being a leader' for Arsenal, but doesn't apply himself enough.
Desailly did admit that Ozil's teammate Alexis Sanchez is worthy of a place in Antonio Conte's side, but thinks the Chilean produces his best performances for country, not club.
When asked which current Arsenal player he would include in Chelsea's team, Desailly told FourFourTwo: "Alexis Sanchez. When you see him playing with Chile it's amazing; with Arsenal... not so good. I don't know whether I'd put him on the left side or the right, or up front.
"Not Ozil, because when you are an Arsenal supporter you must be very frustrated with the capacity of the player and his effectiveness over 90 minutes. It's very frustrating to see this world champion having that capacity of making a difference and being the leader of the team – but it doesn't happen often."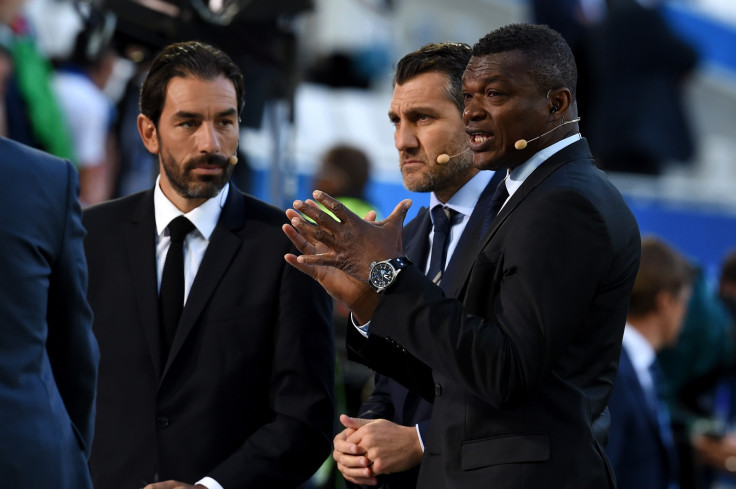 Desailly also spoke of the lack of defensive protection in Arsenal's side and believes Arsene Wenger's men need a player in the mould of N'Golo Kante. Wenger revealed that he tried to bring the France international to the Emirates Stadium both when he was at Caen and Leicester City, and said he moved to Stamford Bridge for "obvious reasons".
"The truth is that Arsenal need an N'Golo Kante – you can see that the defensive protection is not enough in the team right now," Desailly added. "You have the ability to play, to use the ball, and yes you can score, but the protection is not at the level that we expect. All the players have the potential to play, but you are losing that defensive block a little bit."