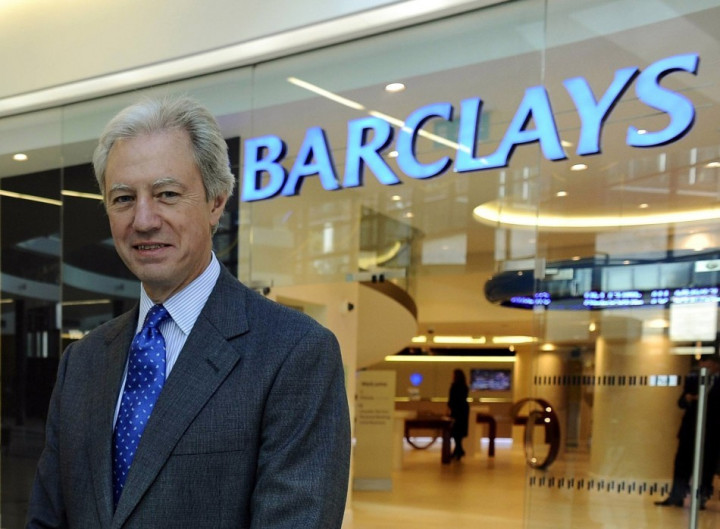 Marcus Agius, chairman of beleaguered Barclays Bank, plunged the financial knife deep into his former colleague Bob Diamond's back during his hearing at the Treasury Select Committee, by refusing to back the former chief executive's testimony to the same group of MPs.
Diamond, who was forced to resign in the wake of the Libor manipulation scandal, told MPs that he had only learnt of rate-fixing allegations against Barclays staff in June. However Agius said that he, as chairman of the bank, was first alerted to the issue in April 2010.
"I can't comment on Mr Diamond. I am not going to speak to Mr Diamond's testimony," Agius told Treasury committee MPs as he refused to be drawn on this dissonance between the two men.
In a significant distinction Agius later said that he believes that Diamond did not know about "criminal" attempts to fix Libor until June.
John Mann, a Labour MP who sits on the committee, accused Diamond of "deliberately misleading" MPs in his testimony.
Agius also revealed a secret meeting between the Bank of England and Barclays executives in which he was told that Diamond had lost the support of the industry regulators.
Bank governor Mervyn King made clear that Diamond should resign.
"This shocked us and the Financial Services Authority did not say anything about the unsuitably of Diamond as CEO previously," Agius said.
"The public outcry was much greater than we anticipated."
Diamond has battled with Barclays executives over his severance package, which could have totalled a staggering £20m.
Agius said that the most Diamond will get is the "remainder of his salary of £1.35m" for the year.
A recent FSA investigation exposed attempts by some Barclays traders to manipulate Libor, short for the London Interbank Offered Rate, a central interest rate calculated from the rates at which banks are able to lend to each other.
This rate is then used as an anchor for some loans, such as mortgages.
Submitters at each bank report their rates on a daily basis for Libor to be calculated. Internal Barclays emails exposed that traders and submitters had been conspiring to 'low-ball' their rate submissions, to manipulate Libor down and improve trading positions.
The FSA slapped Barclays with the City of London's record fine of £59.5m.
It has since emerged than other British banks are under investigation on similar allegations.