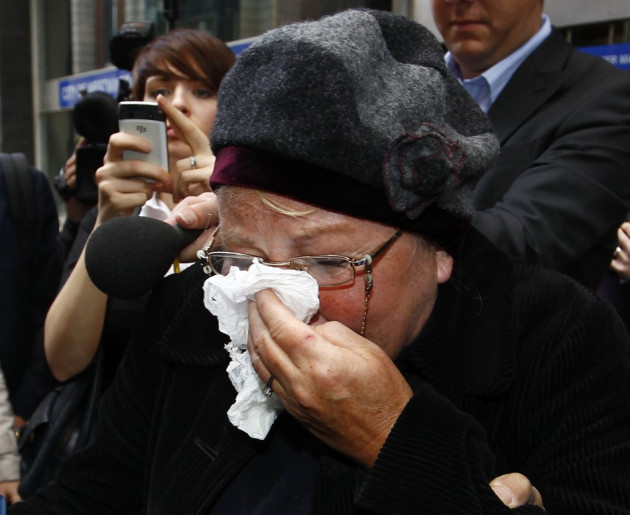 A judge has confessed that his sentence on disgraced former Labour MP Margaret Moran for fiddling her expenses may be interpreted by the public as her having "got away" with it.
Judge Justice Saunders said his sentence of a two-year supervision and treatment order was appropriate based on evidence from psychiatrists. Moran, 57, who suffers from depression and was deemed too ill to be jailed was not present at the court for sentencing.
Moran, who represented Luton for 13 years, was found guilty of claiming a total of £53,000 from the taxpayer between 2004 and 2008. It was the biggest case of fraud arising out of the MPs' expenses scandal.
She claimed nearly her entire annual allowance in one bogus expense entry and forged invoices for more than £20,000 for non-existent goods and services.
She escaped criminal conviction as she was ruled not mentally fit to defend herself because of her severe depression.
Saunders accepted that his ruling was likely to anger many who thought Moran deserved harsher punishment.
He told Southwark crown court: "There will inevitably be feelings among some that Mrs Moran has got away with it.
"What the court has done and has to do is to act in accordance with the law of the land and on the basis of the evidence that it hears."
Heart attack
He said one report had indicated Moran could suffer a heart attack if she was forced to sit in the dock.
Dr Simon Kelly, her psychiatrist at the Priory Hospital in Southampton, said: "She [has suffered] raised blood pressure for some months and had to attend casualty because of an allergic reaction to hypertension medicine.
"She is extremely distressed."
He added: "She's living a restricted lifestyle, she's not answered the telephone at home for approximately three years, she goes out very occasionally - to a local supermarket for 30 minutes."
Kelly said Moran would have had to be forced to come to court, such was the severity of her physical and mental conditions.
"I don't believe it would be possible to physically remove her from home without restraints," he said.
Paparazzi recently snapped Moran walking her dog with her husband and stopping off at a pub, which led to doubts about claims that she was unable to leave the house.
Jim Sturman, representing Margaret Moran, attacked the "more vengeful press" who sought to belittle her illness.
He said: "[The press] seem to think that the only way someone can be demonstrably mentally ill is if they are in a straitjacket in a padded cell.
"The reports in April all agree that she suffers from this mental illness.
"Hounding a mentally ill woman is a dangerous and vile thing to do, at any time, particularly post the Leveson conclusions. It could have led to an increased risk of suicide. There will always be sections of the media who believe it's a huge con. But they've not read all the evidence."
Moran's supervision and treatment order will be supervised by Southampton City Council.