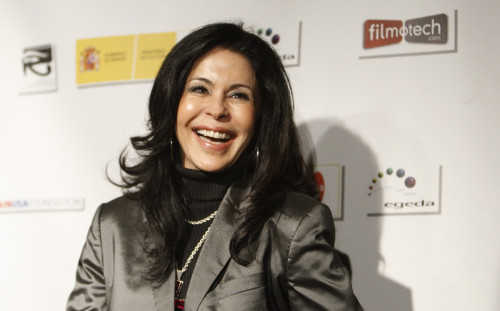 Latina actress Maria Conchita Alonso has pulled out of a Spanish stage production of The Vagina Monologues after her appearance in a political advert with a Californian Tea Party lawmaker provoked controversy.
The Grammy-nominated singer, who starred in The Running Man and Moscow on the Hudson, appeared in a bilingual online campaign video for Tim Donnelly, who is running for governor.
In the two-minute promo, she translated some of Donnelly's remarks into Spanish, and also paraphrased others for comic purposes.
But her appearance quickly prompted a fierce backlash from fans and Latino organisations which criticised her for endorsing Donnelly, who is known for his hardline views on immigration. He also founded a state chapter of the Minutemen, an armed vigilante border patrol group.
Alonso parted ways with Brava! For Women in the Arts' organisation following threats of boycotts and protests if she performed.
"I said, 'The production doesn't need to be hurt by me'," she told Fox News.
"It upsets me," she said. "The First Amendment - isn't it freedom of speech?
"You are attacked for speaking out. People should speak out, but without insulting. They were calling the radio station in San Francisco attacking, attacking, attacking. They were going to boycott [the play]."
Alonso was scheduled to appear in february at the Brava Theatre Centre in San Francisco. According to show producer Eliana Lopez, Alonso's departure was less than amicable.
"We really can't have her in the show, unfortunately," Lopez told KPIX 5.
"Of course she has the right to say whatever she wants. But doing what she is doing is against what we believe."
Alonso, who was born in Cuba and raised in Venezuela, has a history of political activism.
The 56-year-old is an outspoken critic of Fidel Castro and was a notable opponent of the late Venezuelan leader Hugo Chavez, whom she has described as a "dictator like Hitler".