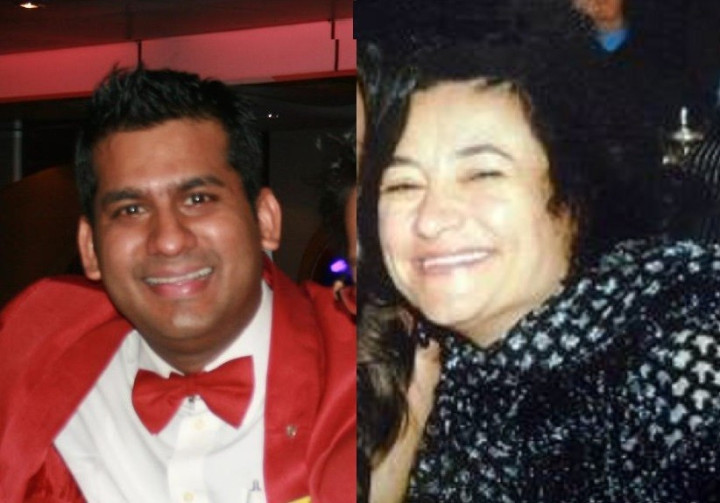 Relatives of the last two people missing after the ocean liner Costa Concordia went down off the Italian coast were waiting anxiously as salvage teams tried to recover the stricken ship.
Elio Vincenzi, whose wife Maria Grazia Trecarichi was swallowed by the sea when the liner crashed into a reef in January 2012, was on Giglio island to directly witness salavage operations.
"I'm thinking only of my wife. These have been very hard months without Maria Grazia but I hope with the rotation [of the vessel] they will find her underneath," Vincenzi told The TImes. "I'm counting on it."
Relatives of Russel Rebello, the second missing victim, were watching the complex salvage operation - known as "parbuckling", on television.
"This time I'm not coming," Rebello's brother, Kevin, who has met survivors and rescuers in Giglio on other occasions, told the Huffington Post Italy.
Rebello, a 33-year-old cruise waiter from India, was hailed a hero for saving lives before losing his own when the ship sank.
The married father-of-two had started working on the Costa Concordia just a few months before Captain Francesco Schettino's notorious "salute" to the Island allegedly caused the ship to strike a reef and hole the starboard side.
As Schettino allegedly abandoned ship, Rebello, a Mumbai native, stayed on to help other passengers to safety. He even gave one his own lifejacket.
He was last seen as he made his way to a muster station at the restaurant at the back of the ship.
His brother, who runs a fitness centre in Milan, has since watched every news bulletin on the Concordia he can in his hunt for information on his brother.
''I'm doing it not only for my own peace but also for the sake of my parents who are both very old," he told Sky News.
"All they want is to give my brother a proper Christian burial. They want a tomb so that they can go there and pray for him."
Authorities believe that the bodies of Rebello and Trecarichi may be stuck in a lifeboat that was sunk as the ship capsized.
Trecarichi was on the cruiser to celebrate her 50th birthday with her 17-year-old daughter Stefania.
They had boarded different lifeboats because Trecarichi was cold and had gone below deck to fetch a jacket. Stefania survived.
Engineers said they had succeeded in wresting the hull of the shipwreck free of rocks.
READ:
Costa Concordia Missing Victims Russel Rebello and Maria Grazia Trecarichi Remains 'Found'