Mariah Carey mocked for wearing high heels while bowling with kids: 'Those are not bowling shoes'
'She's wearing f**king heels,' commented a social media user.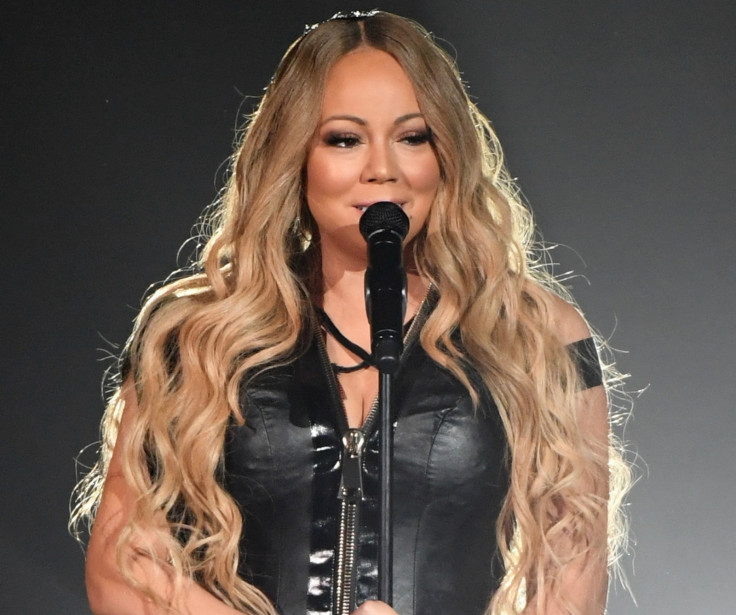 Mariah Carey, her adorable twins– Moroccan and Monroe– and boyfriend, Bryan Tanaka, stepped out for a fun-filled bowling trip at Bowlmor Chelsea Piers in New York City.
The songstress took to social media to share a photo with her twins at the bowling arcade, but several users pointed out that Carey is wearing high heels while bowing. Dressed in a black- body-hugging suit, she is seen smiling brightly with her kids, who are wearing bowling shoes in the Instagram photo.
Alongside the photo, she wrote, "Having fun with #DemBabiesin New York City!!! ❤️N❤️Y❤️C❤️ #Hometown#DemKids#DontBreakYourNailsWhileBowling." Followers of the All I Want For Christmas Is You singer have mercilessly mocked the songstress for not wearing bowling shoes.
A user commented, "she's wearing f**king heels !!" as another asked, "Why aren't you wearing your bowling shoes? Another follower of her noted, "Only Mariah would be in the bowling alley with heels on, lol."
"Those are not bowling shoes," noted another social media user. A fan of hers pointed out Morocco's weird expression, and wrote, "Gotta love Roc's expressions!! He always hammin' it up like his daddy. They beautiful and growing wayyyy too fast...Mariah, bowling in heels??"
Another sarcastically mocked her saying, "They didn't have stiletto bowling shoes available?"
A huge fan of Carey urged her to not wear skin tight clothes while hanging out with her kids. "I love love you @mariahcarey but it is not necessary for you to always wear clothes so skin tight with your breasts always hanging out especially when you are with your kids. You have a banging body but seriously I'm sure you would look great in beautiful casual classy clothes."
Despite all the negative comments, many followers came out in her support and called her a good mother. A user wrote, "Dem babies are beautiful like they're mother! You're such a good mom queen."
"She's such a good mom she's amazing I love me some Mariah Carey," a comment reads. An Entertainment Tonight report has shared details about Carey's night out with Tanaka and her kids.
A source told ET that during their night out, Carey and Tanaka "stayed super close, giving each other a couple of hugs throughout the night but they weren't kissing or anything. They were really enjoying time with the twins."
© Copyright IBTimes 2023. All rights reserved.