'Outrageous': Love Island's Cally Jane Beech shows off her 'natural' booty on Instagram
'I love trying firming products and creams,' the reality star wrote.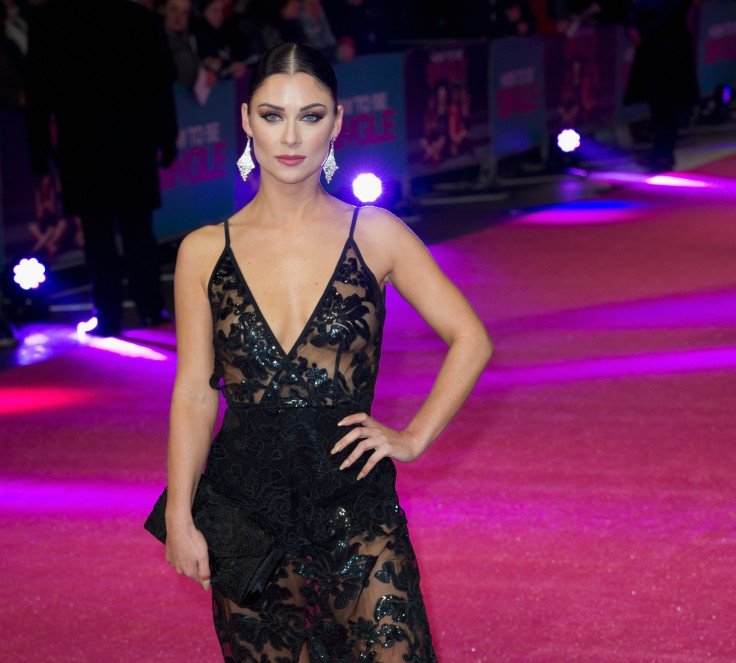 Love Island's Cally Jane Beech showed off her natural booty on social media on Thursday (17 August) and opened up about her cellulite and stretch marks.
The Love Island 2015 star wore just a grey thong, flaunting her natural booty, and promoted a firming cream to her 370k followers on Instagram. She wore a same coloured sweat-shirt on top and kept her natural hair open in the post.
The new-mum captioned the Instagram post saying, "Natural booties are the best with a Lil enhancement help from @gluteplus I love trying firming products and creams this also helps diminish cellulite and stretch marks girls give it a try #cheeky #booty #beachbodyready#beconfident #newmums"
Fans of the reality star loved her Instagram post and took to comment section to admire her natural beauty. A user commented, "What an a*s," while another noted, "Beautiful shape right here! Stunning"
While a user commented, "Outrageous" on the post, another called her "natural goddess". A user asked, "How is your body that amazing after just having a baby!! You are literally my inspiration to get my pre baby body back!! Amazing"
Jane Beech– who came fourth on Love Island with now ex-boyfriend Luis Morrison– gave birth to her daughter Vienna in May and got back to work as a model soon after.
In July, she posted an emotional message accusing Morrison of infidelity. She wrote, "We have gone through a really tough time as a couple for months now due to Luis not being himself and the guy that I fell in love with.
She continued, "It went from bad to worse and resulted in us splitting up, shortly after he did get with another girl and that crushed my heart. Whether we broke up the week before it makes no difference it was still very hurtful and the Luis I know would have never done that."
She added by saying, "I hope that Luis can fix his demons in his life and get himself back on track as he has been very lost and its resulted in a drastic mistake which as hurt everyone around him."
© Copyright IBTimes 2023. All rights reserved.