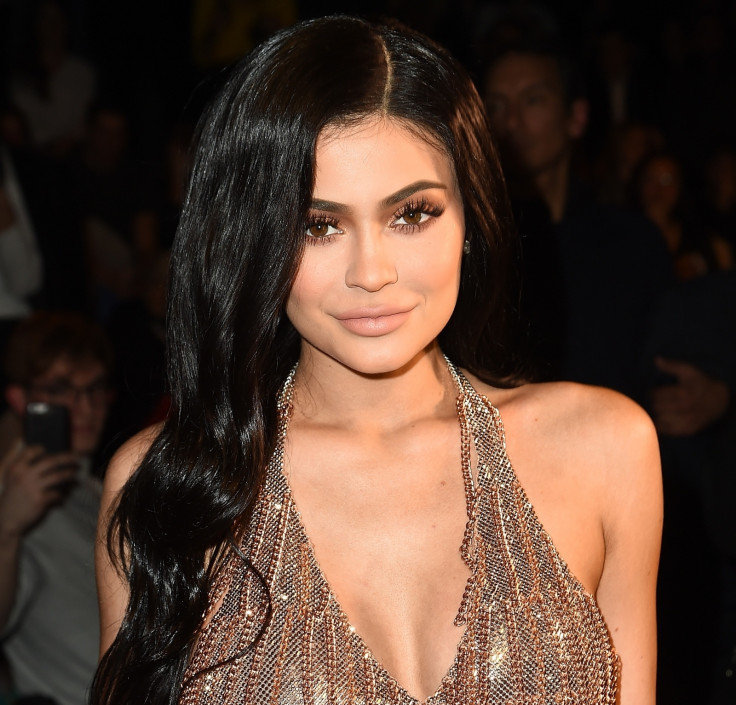 Kylie Jenner has taken the internet by storm yet again. The 20-year-old channeled princess vibes as she posed next to a pink lip-shaped phone, reclining on a pink fluffy carpet in her latest Instagram photo.
The Life Of Kylie star ditched her bra and wore a white bodysuit and crowned her head with a tiara. She flaunted her toned derrière and dyed her hair pink to pose sultrily for the photo shoot, which is most likely a promo for her lip kits.
She wore high heels, an elegant pair of ear rings by Irene Lummertz, several bracelets and bright pink lipstick to complete her look. In the second picture posted on her social media account, she is seen flaunting her cleavage while talking into the lip-shaped phone.
The post has garnered a whopping 1,865,552 likes as fans took to the comment section to compliment her looks. While most fans asked her for an LB (like back), a user called her "Delicious" and another said, "I wish I was this pretty."
Another fan of Jenner wrote, "Slay queen" alongside several fire emojis, while yet another called her a "Beautiful baby girl".
"Wow awesome. Million dollar smile., you look beautiful.,, Damnn. Those eyes are like pearls. Pretty much everything you. Cute and a lot for you," one other comment read.
"So hot! This is a cute photo shoot! Getting inspired already!" said one fan, while another called Kylie his favourite Kardashian. "Seriously my fav Kardashian/Jenner Gorgeous!".
However, there were those who were not impressed as well. "Not one thing is actually real on her anymore... so different from her old flat face no lips its all fillers implants wigs make up and surgery now lol wow!" one user commented.
The 20-old beauty mogul, who has an entire closet dedicated to her rainbow-coloured wigs, said that she no longer wanted to sport her bright hairstyles in a new promo for Sunday's episode of Life Of Kylie.
"I don't want to disappoint anybody, but I just want my hair long and black and pretty. I could dedicate Friday to having weird hair. I could do like three looks in one day and bank the photos," Kylie tells her best friend Jordyn Woods, her assistant Victoria and her makeup artist Ariel Tejada in a sneak-peek of her E! show.