Mariah Carey has opened up about her split from billionaire fiancé, James Packer.
The couple got engaged in January 2016 after a whirlwind romance, but called off their wedding plans just 11 months later.
Speaking on The Ellen Show on Wednesday (23 November) the We Belong Together singer admitted that the break-up had not been easy.
"That's a whole friggin' thing," the 46-year-old star admitted when probed by the talk show host on her split.
Asked how she's feeling 'mentally' and whether she's 'happy,' following the broken engagement, Carey replied: "I think I'm doing well. No. I'm actually ... Everything happens for a reason, things are the way they are."
While she didn't divulge the reasons behind the break-up, she revealed that Packer had been reluctant to star in Mariah's upcoming E! docu-series, Mariah's World. "He didn't want to be in the docu-series at all," she explained. "And yet he's in it. You see him."
Expressing her discomfort at the scrutiny into her failed relationship she explained: "It's kind of difficult to talk about it at the moment."
Changing subject she added: "So I'm just going to compliment you on these decorations once again because they are fabulous and I'm here..."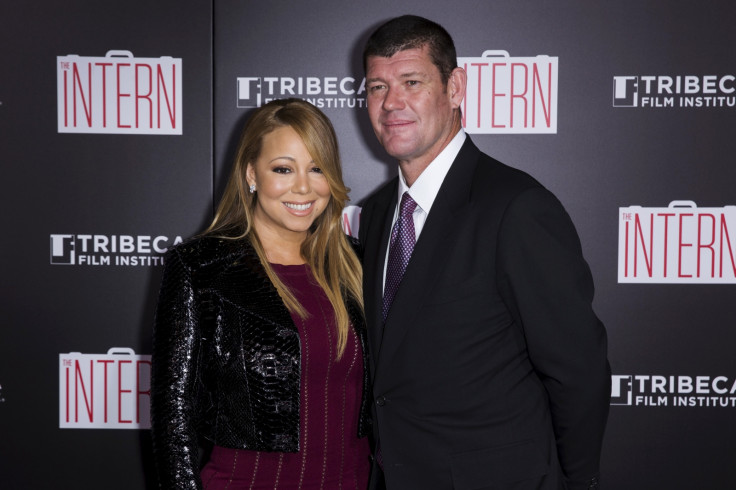 The pair began dating in June 2015 and in January of this year, the tycoon proposed with a 35-carat ring Mail Online reports.
Carey made headlines in October when the couple announced they were to call time on their relationship after a disagreement on a trip to Mykonos in Greece the previous month.
The singer has reportedly been putting "on a brave face" after the break-up and has been spotted hitting the town with backup dancer Bryan Tanaka and friend.
However, according to E! News, after the break-up the songstress has been left "traumatised".
"The split has been devastating for Mariah [Carey]. She loved James [Packer] and was planning to marry him...She made life changes for this man to prepare for their future as husband and wife, even relocating to L.A., at James' request, so he could be closer to his children," the source added.
"Everything she has done over the past year is to prove how fully committed she is to their life together. She really wanted this to work. And then, completely out of the blue, it imploded."