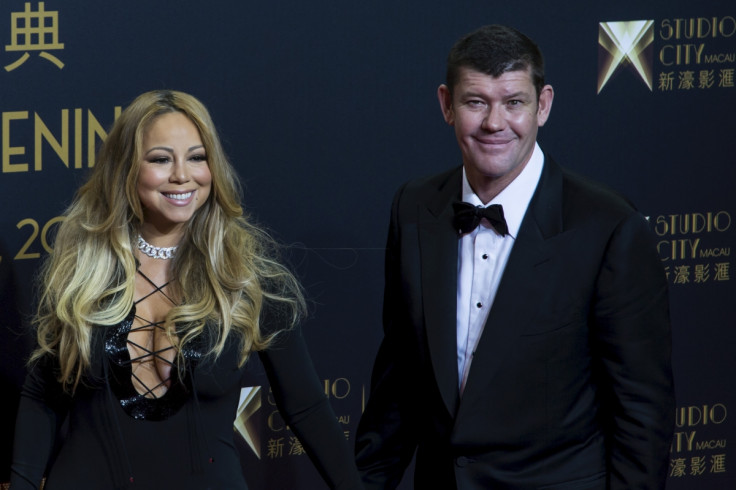 After a month since Mariah Carey and James Packer's split news broke, the songstress finally seems to be ready to "move on" in her life. According to reports, the 46-year-old reality star is actually happy that her engagement with the Australian billionaire was called off before the couple tied the knot.
"She's ready to move on. She feels like she dodged a bullet," a source told Entertainment Tonight shedding light on the Without You hitmaker's current situation following her breakup with her billionaire fiancé.
Carey and Packer ended their 9-month engagement following a bitter fight during their Greece holiday in October.
While Carey ultimately didn't walk down the aisle with Packer, she still got embroiled in a rumoured financial settlement battle. As reported earlier, the We Belong Together singer allegedly demanded an "inconvenience fee" of $50m (£40m) from the business tycoon after the split and she also wanted to hold on to her 35 carat engagement ring (worth $10m) from Packer.
"The negotiations aren't going well," the source told the website, adding that "At the best, she'll keep the ring."
Amid all these drama, Carey's ex-husband Nick Cannon might be up for some good news as he recently confirmed that he's expecting a baby with his ex-girlfriend Brittany Bell. "God said be fruitful and multiply. I'm doing the Lord's work out there," the rapper said during a radio interview with Breakfast Club on Thursday.
Although it has been quite some time since former couple Carey and Cannon called it quits on their relationship in 2014, the America's Got Talent host's baby news still seems to be a "sensitive topic for [Mariah]."
However, another report earlier quoted the 36-year-old rapper's father, James Cannon, who allegedly told that there "are no bad feelings between [Cannon] and Mariah". "It's all good. Nick wants a boy and I would like a grandson. Nick decided to go public and there are no bad feelings between him and Mariah, everything is 'cool.' Everyone is trying to move on with love and positivity," he said.