Mariah Carey shares racy photo as she announces her tour dates: 'You are a gift to this planet'
Her tour kicks off in Auckland, New Zealand on 7 October and ends in a concert in Brisbane, Australia on 14 October.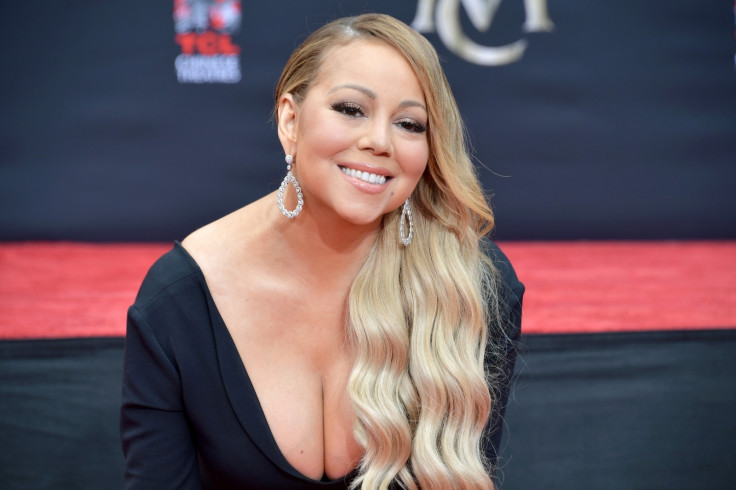 Tickets to Mariah Carey's upcoming concerts are on sale. And, the We Belong Together singer is leaving no stones unturned to make her tour a big success.
She took to social media on Friday (2 February) to announce the tour dates, which kicks off in the New Zealand city of Auckland on 7 October and ends in a concert in Brisbane, Australia on 14 October.
While fans were thrilled to learn on Instagram that she will be hitting the road in the coming months, many others immediately took notice of the photo she shared while announcing the concert dates.
The snap shows Carey lying on her side and resting her head on her left arm. Caressing her long locks with her left hand, she is seen looking up at the camera while making sure she did not suffer a wardrobe malfunction in the glittering golden dress that barely managed to cover her body. She teamed up the outfit with high-heel shoes, necklace, bracelets and finger rings.
"Australia & New Zealand! Tickets for my shows in October are on sale now! mariahcarey.com/tour," she wrote alongside the photo she shared with her fans on Instagram, where she has 6.5 million plus fans.
"The Ever Radiant Mimi.......Spread Ur Wings Like A #butterfly Girl," a fan commented on the post, while another added, "Awesome beautiful pretty Mariah."
"Mariah, you are a gift to this planet, I love you," one admirer said, while another just added, "Gorgeous."
However, there were fans who did not like the picture that went along with the announcement of the tour dates. "That pic looks like anything else a part of being a singer," a fan wrote expressing displeasure over the racy picture, while another added, "I want the old Mariah is back. This picture of her in the poster looks more like a p******r, even without she's wearing something like that she's still sexy."