While the 75th Golden Globes on Sunday (7 January) was highlighting a very important issue of sexual harassment and was trying to raise awareness on the topic by wearing black and delivering powerful speeches, Mariah Carey was busy tweeting about her hilarious gaffe and flaunting her assets in a cleavage-baring black dress.
The songstress started her tweets by supporting the TimesUp movement and in solidarity wore a black dress too. However, her black figure-hugging mermaid dress flaunting her extreme cleavage attracted many eyeballs. She even shared an image of herself with the 25-year-old Nick Jonas on Instagram.
Many found her dress a bit too revealing for the occasion. "Wow that's too much," wrote a fan. "I think the dress is a bit much honestly," said another.
But for others, she was their "ageless queen". "You look like you're 30 years young Mariah! Love you so much," one of her fans gushed about her radiant beauty and amazing body. "You both look so good," said another.
The singer was live-tweeting the Golden Globes from the event venue in Beverly Hills, California. And in one of her posts, she hilariously narrated her embarrassing "chair stealing" incident which happened after one of her "loo" breaks. She accidentally picked up Meryl Steep's seat which was right next to Steven Spielberg.
"Got caught mingling on the way to the loo during a commercial break... took the first seat available, happens to be right next to Steven Spielberg. Cut to next commercial break, guess who comes back to her seat," the 47-year-old singing diva wrote.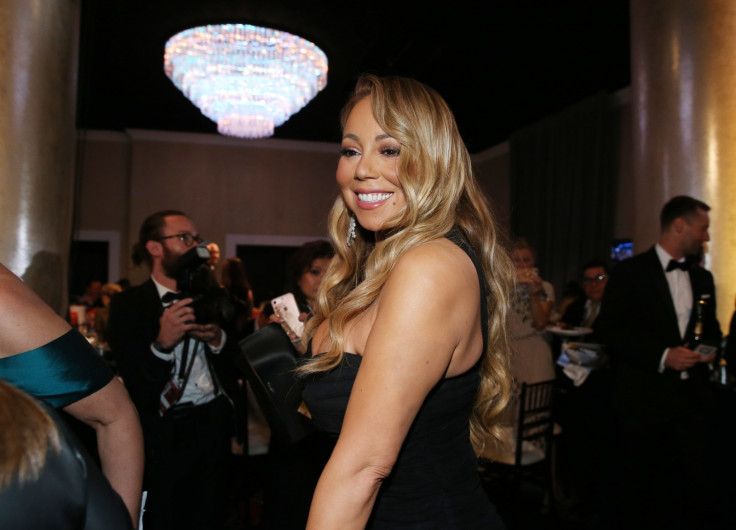 And in a follow-up tweet, she described how Streep took the awkward situation sportingly. "(me) Dear Meryl, please forgive me!!! (MERYL STREEP), You can take my seat anytime!" Carey wrote.
The interesting Twitter thread from the singer, who was nominated for a Golden Globe for Best Original Song for "The Star" from the animated film, has social media users in split. "This won't be the first time you took Meryl's spot. We all saw the legendary Glitter," one of her 20 million followers wrote. "Meryl was probably thrilled to find Mariah in her seat," added another.
"Take a picture together omg," said a third one. "Even Meryl Streep recognizes your greatness. You all are the best,' replied a fourth one.
Mariah also congratulated Oprah Winfrey for her powerful speech at the event saying, "Congratulations @Oprah! You are an incredible role model. Thank you for your inspiring and moving words and for everything you have done for me personally."