A Royal Marine was found guilty of murder after shooting dead a severely wounded Taliban solider has been refused bail, pending appeal against his conviction. Sgt Alexander Blackman, 42, is currently serving life with a minimum eight-year sentence, reduced from 10, for killing a wounded Taliban fighter while on patrol in Helmand province in September 2011.
The incident, which was filmed by a fellow marine, shows Blackman telling the Afghan fighter after shooting him: "There you are. Shuffle off this mortal coil, you c**t. It's nothing you wouldn't do to us", before turning to his comrades and saying: "Obviously this doesn't go anywhere, fellas. I've just broken the Geneva Convention."
Blackman, who was previously only referred to as Marine A, denied murdering the soldier and said he believed he was merely shooting at his already dead body after he was fired at by an Apache helicopter.
Blackman later claimed his comment regarding the Geneva Convention was in reference to mistreating a corpse.
He was found guilty of murder following a trial a trial at the Military Court Centre, Bulford, Wiltshire, in 2013. A huge appeal to have his conviction overturned, supported by the Daily Mail, gained massive amounts of support from fellow marines as well as author and former RAF pilot Frederick Forsyth.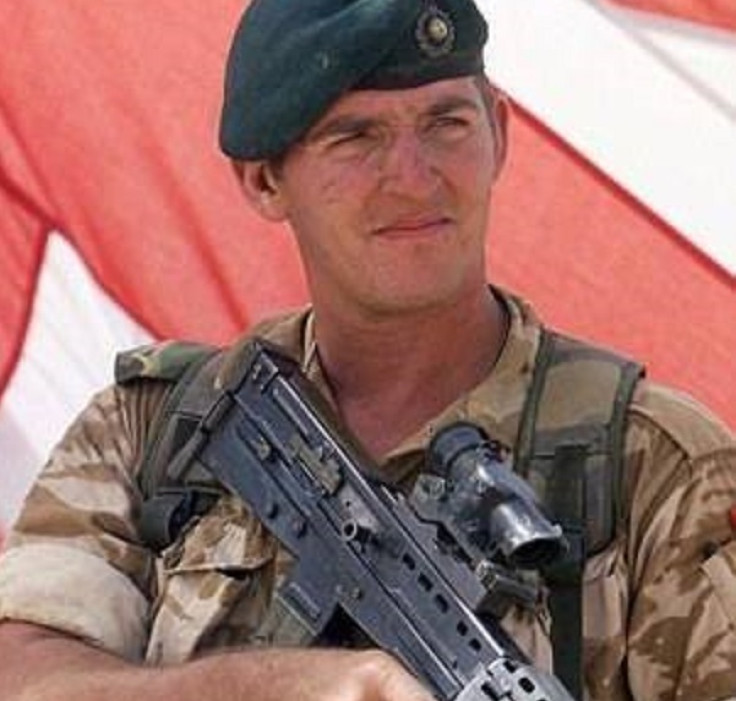 In December 2015, Blackman applied to the Criminal Cases Review Commission (CCRC) to look at his conviction. Following an 11-month investigation, the Commission Court Martial Appeal Court, said there was new evidence relating to Blackman's state of mind at the time of the shooting and the fact the alternative verdict of unlawful act manslaughter was not available to the board when it considered the case.
The CCRC said that these issues "raise a real possibility" that the Courts Martial Appeal Court will now quash Blackman's murder conviction. A previous hearing on 16 December had its verdict adjourned as the judges wanted more time to review a report submitted by the CCRC.
In his ruling, Lord Chief Justice John Thomas said: "The practice of the court is always to expedite appeals, rather than release on bail. The court, despite the unprecedented nature of this case...can see no basis for departing from what is that practice.
"The court would like to make clear that it has acted as rapidly as possible, hearing the first application within 24 hours of the reference having been received from the Criminal Cases Review Commission and it has made the determination to hear the appeal in January or February 2017 within a week of the reference from the CCRC. We therefore refuse bail."
Speaking outside the Royal Court of Justice in central London, Blackman's wife, Claire, said: "We are obviously disappointed by the judges' decision not to grant bail this afternoon.
"However we must remember that earlier this month the Criminal Cases Review Commission decided to refer the case back to the Appeal Courts and this is the most important step towards getting Al's conviction and sentence overturned. We are grateful to the courts for expediting the appeal process."
During a rally of support for Blackman at London's Parliament Square in October 2015, former marines told IBTimes UK they believe his murder conviction was a "gross miscarriage of justice" and the 42-year-old was being made a "scapegoat" for other failings during the war.