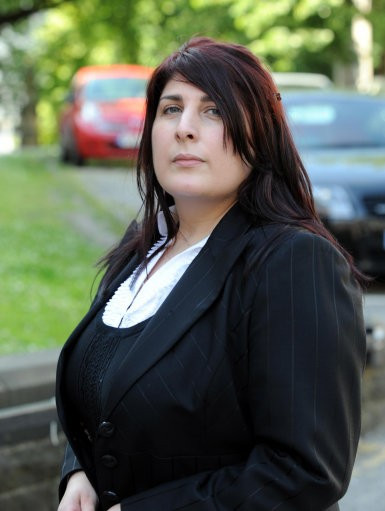 Women with big boobs stand a great chance of being hired at a marine-supplies company in Chesterfield, Derbys, a tribunal has heard.
In what was described as a "boys' club", female recruits were rated by their sexist colleagues not on the basis of their performance but on their bra size, the Daily Mail has quoted a former saleswoman of the firm as telling the tribunal.
Single mother Angelina Ashby, 41, has won her claim for sex discrimination and constructive dismissal at the tribunal in Sheffield and has been awarded £26,000 in compensation, the report added.
The accounts that came up before the tribunal included tales of harassment and humiliation of female employees at the firm named Cathelco. Ashby had to finally leave her job in October 2008, distressed by the actions of her male colleagues, The Sun reported.
According to the Daily Mail, sales manager Peter Smith has been named as one of the worst offenders by Ashby. The married father of three once chased a woman sales executive around the office and spanked her on his knee, according to the paper, which quoted proceedings at the tribunal. Smith has denied these allegations, The Sun reported.
Smith also used to view blow-up dolls and sex toys on the Internet at work, Ashby has reportedly told the tribunal. She also said that she was always subjected to demeaning ridicule by her male colleagues.
Several complaints were lodged with the bosses but nothing had been done to end the sexist culture at the firm, the tribunal has been told. In his observations, employment Judge Robert Little has mentioned an "underlying laddish culture" at the firm, according to the Sun.
On another occasion, Ashby found a "very offensive and hurtful" drawing of herself which two other salesmen used to ridicule her, the Sun report has noted. "I have been reduced to someone who is completely lacking in self-confidence and is depressed and no longer the vibrant person I was," she has reportedly told the tribunal.
According to the Daily Mail, Alina Taylor, 37, a former employee of Cathelco, said that bosses would often talk about the girls' bra size as being criteria for employment.
Cathelco has denied all the allegations and claimed that Ashby was 'unmanageable' and 'not a team player', the report has added.
She has been awarded £15,000 for injury to feelings and £9,158 for loss of earnings, as well as compensation for loss of statutory rights, the report said.
"I'm pleased it's all over. It was not about the money it is about justice. I'm hoping to rebuild my life and get back into customer services," Ashby reportedly said after learning about the judgment.