Liverpool legend Mark Lawrenson believes Barcelona are still favourites to progress to the Champions League final but lauded Roberto Di Matteo's impact since assuming temporary charge at Stamford Bridge in March.
Didier Drogba's first-half goal gave Chelsea a precious lead to take to the Nou Camp for the semi-final second leg, but Lawrenson remains adamant that the defending champions still hold the advantage ahead of the return leg.
"I still make Barcelona favourites to progress to the Champions League final, despite Chelsea winning the first leg of their semi-final tie 1-0 at Stamford Bridge," the former Liverpool defender told BBC Sport.
"It was a great result for Chelsea on Wednesday night but we have to be totally and brutally honest about it.
"In the first 20 minutes Chelsea had an awful lot of luck with Barca striker Alexis Sanchez clipping the crossbar and the two missed chances from Cesc Fabregas, including the one that was cleared off the line by Ashley Cole. And then, late on, Barcelona hit the post through substitute Pedro.
"But Chelsea were playing the best team in world and you are always going to have a rough period in games against them."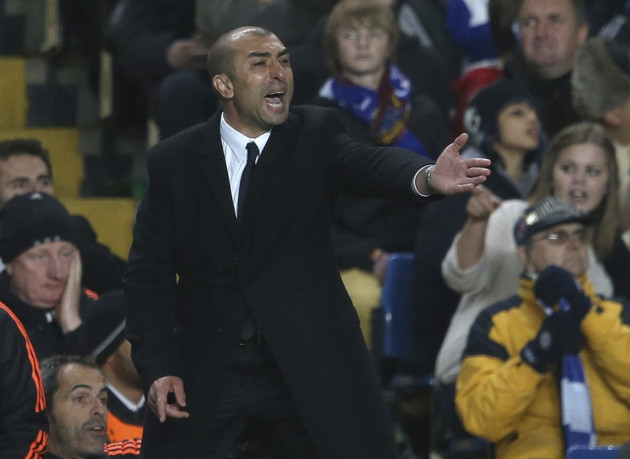 Chelsea were forced to defend for long-periods as Barcelona's much-lauded attack-force threatened to overwhelm their backline. But Pep Guardiola's side failed to convert their possession into goals as Gary Cahill, John Terry and the outstanding Ashley Cole kept the visitors at bay.
Drogba was preferred ahead of Fernando Torres once again and the Ivorian was a constant menace to the Barcelona defence, who struggled in the absence of Gerard Pique. This was a vintage Drogba performance, full of snarling intent and bullish link-up play that epitomised the club's recent renaissance under Di Matteo.
Indeed, the interim coach is yet to lose a Champions League fixture since replacing Andre Villas-Boas in March and Lawrenson insists that had Jose Mourinho been at the helm, Chelsea's form would be garnering significantly more column inches.
"If former boss Jose Mourinho had been in charge of Chelsea he would be getting massive praise for their performance," said Lawrenson.
"You also have to praise Chelsea's grit and professionalism. That was the only way that Chelsea could play at Stamford Bridge to get the result that they wanted."
And while the BBC pundit, who won the European Cup with Liverpool in 1984, backed Barcelona to win the return leg he cautioned Chelsea not to sit back and defend their lead in Spain.
"Next Tuesday in Spain I think Barcelona will create a whole host of chances. Even on a bad day they create chances!" Lawrenson added.
"There will be more space for Lionel Messi on Barcelona's big pitch at the Nou Camp, which in terms of the tie could be absolutely crucial.
"It will be a very difficult task for Chelsea in Spain but if Di Matteo's side can just pinch a goal, then Barcelona have got to score three."